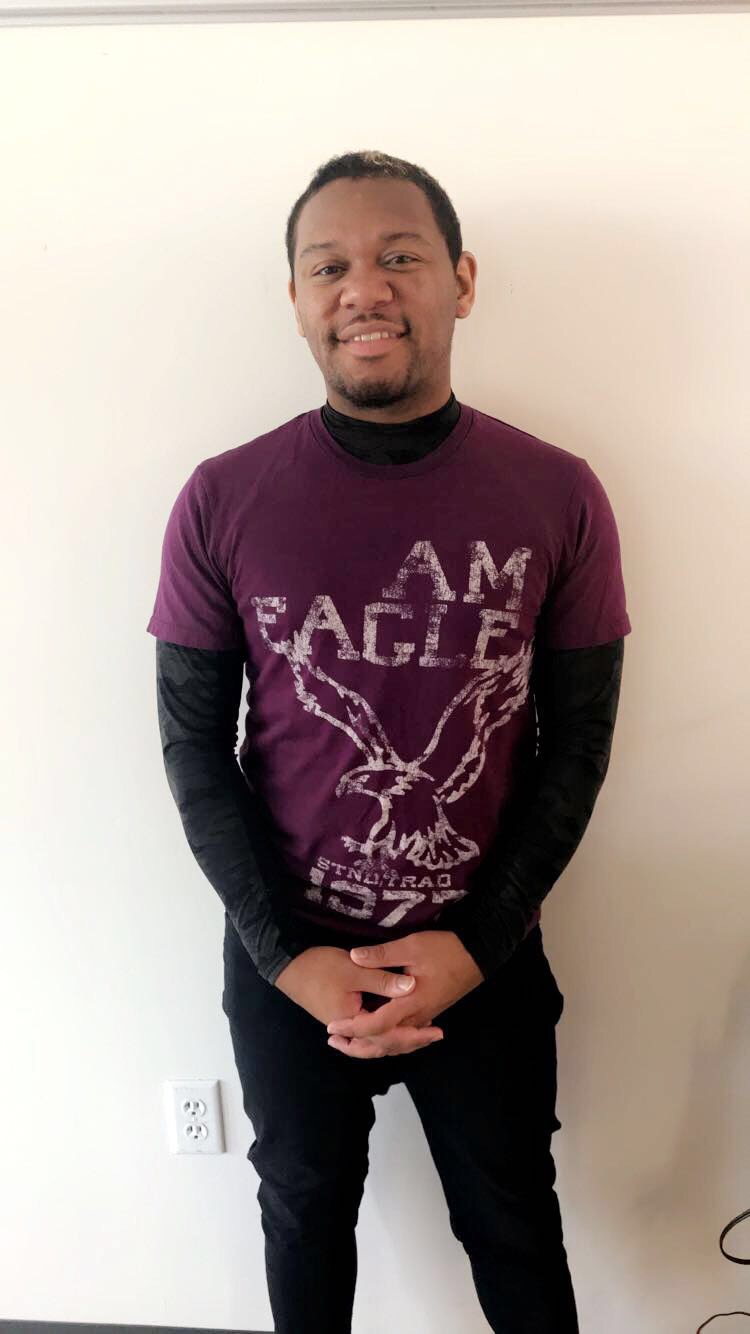 Acclaimed dance choreographer Arttacgo Luckett from Indianapolis, Indiana came to Fauquier High School on Monday, November 26, on an invitation from drama teacher Emmett Bales. Mr. Bales invited him to come give the students a dance experience as Luckett is a professional choreographer. Mr. Bales was Arttacgo's drama teacher back in 2002 when he was a senior in high school.
The students react positively to his spirited energy, fun personality, and insightful criticism. "He is very cool, chill and smooth," sophomore Dayvonte Hill said. "Its kinda like he is just one of the boys."
Luckett was excited to come to FHS to teach the theater classes. "I'm here to share my gifts with the wonderful students of Fauquier," Luckett said. "My favorite thing is definitely seeing the growth in the kids, and everyone having fun and getting introduced to new things that they haven't been exposed to necessarily."
The theater classes break up their lessons into about a week and a half to get a feel for different experiences of theater. Each class is being taught how to waltz, afro funk (a fusion between hip-hop, jazz and African dancing), and the students are working on Michael Jackson's "Thriller" as well. The dances are based upon how Luckett is feeling and the energy the students give off. Luckett has worked with professional recording artists, who are in development.
Along with being a talented choreographer, Arttacgo is gifted in other fields in the arts including hair styling, wig design, staging for musicals, painting, drawing, singing, writing music, and costume design. He has been choreographing and teaching dance since he was twelve years old–about 21 years.
Luckett gets to travel often and he has the opportunity to meet new people since he doesn't have a studio keeping him to one city. "I don't have my own studio because I like the freedom to not be tied down to one place so I can go share my gifts to other places," Luckett said. "Having my own place is a lot of responsibility so I like to not have to worry about that."
Arttacgo travels all over the country and continues to teach dance and share his gifts.
by Dakota Santee and Emilee Korent–Staff Reporter