Sorry, We're Shutdown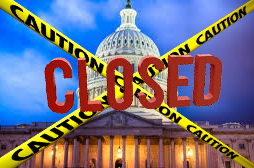 This year, the U.S. government broke records by holding the longest government shutdown in U.S. history. The shutdown began last year on December 22, 2018 and lasted 35 days, ending January 25, 2019. The shutdown caused chaos throughout the nation; 800,000 federal workers, and many more government contractors were left without pay as they were either furloughed or still working but with out pay. As the effects piled up, the shutdown continued to affect Americans across the nation.
It all began with President Donald campaign promise. Trump wanted to improve border security between the US and Mexico by building a wall. He began putting his plan into action once he became President. He hit a bump when Congress refused to fund his $5.7 billion wall, according to US Today. Without an agreement on spending, the government went into a shutdown.
Many of the effects hit on a national level. Multiple government agencies partially shut down such as the FDA, SEC, EPA, TSA and DHS. This caused a halt in everyday routines such as food inspections by the FDA and airport safety procedures from the TSA. National museums were also closed during the shutdown. January 11 hit hard for many; federal employees missed their first paycheck and on January 25, the Federal District Court ran out of funds.
After 35 days of federal workers going unpaid, many issues arose for both the workers and their families. Soon, some could not pay their mortgages, rent, or other bills and some could not even afford food. Due to this, many businesses and organizations rose up to support those affected by the shut down. A few local businesses include Arlie, Field Main, Great Harvest, and Mod Pizza that have offered free or discounted food to government workers and organization such as Northern Virginia Family Service (NVFS) and For Immediate Sympathetic Help (FISH) that have offered meals and help in paying bills.
The Local Impact
The shutdown affected people all over the country, including locals here at Fauquier. Sophomore Evan Hamilton was one of those who was affected. Hamilton's dad works for the government and according to Hamilton, it had been difficult. "It's hard because my dad makes most of the family's money so we [hadn't] been making as much," said Hamilton. Hamilton said that while his dad was able to get stuff done at the house, both of them wanted his dad to go back to work. "I do think the shutdown [was] for a good reason but [it got] a little out of hand," said Hamilton.
Junior Megan Macwelch is another student who had been struggling due to the shutdown. "My mom [was] furloughed," she said, "we [didn't] really have a lot of money for food," Macwelch says that she is frustrated with the government and believes they need to compromise and stop being stubborn.
Freshman Niamh Kierans was also frustrated as her dad works for the government in Nairobi, Kenya. "When I was there over Christmas, we had to be very careful with our money because we didn't know when he was going to get paid next," Kierans said. Kierans agrees with the other students impacted and says she believes the shutdown was very unnecessary. "[It's] kind of ignorant of how many people lives are being affected and I think it's cruel," said Kierans. She said her dad was very worried about supporting himself and his family and the country was very worried as well. "I wish that our Congress could communicate better with the president but I also wish he would just drop the whole thing because the country obviously doesn't want it to happen," Kierans said.
The shutdown has hit teachers at FHS as well. Photojournalism teacher Phillip Nobblitt was impacted through his wife who is a government contractor and due to the shutdown, was without a job. Nobblitt says the shutdown hasn't had serious effects. However, his wife was not being paid and he believes that if the shutdown had continued into the spring, his wife may have needed to get a new job. If that's in a different state, he would of had to go with her. Nobblitt says that he has doubts Trump is really going to pay back some of the workers. "I don't think a lot of the country understand that doesn't mean everyone who is impacted by the shutdown is going to get paid back," said Nobblitt, "my wife is not going to get paid back for the time that she missed, she's probably not going to get her paid time of either.
The government shutdown ended on January 25, however, it will only be temporary. Trump signed a bill to temporarily reopen the government until February 15 to allow for negotiation on the spending bill. Trump spoke at the Rose Garden about his decision, explaining his ability to call a national emergency to have the wall built but said, "I didn't want to use it at this time. Hopefully, it would be unnecessary."
About the Writer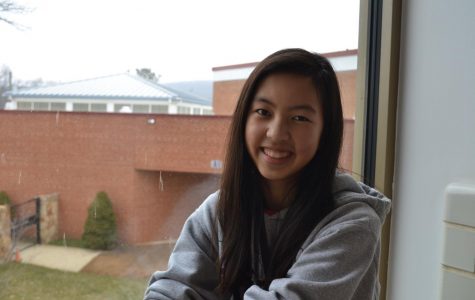 Rachel Singleton, Editor-in-Chief
Hello! My name is Rachel Singleton, and I am a senior at FHS. I have been part of journalism all four of my high school years and have held an editor position...