Liz Monseur: Teacher of the Year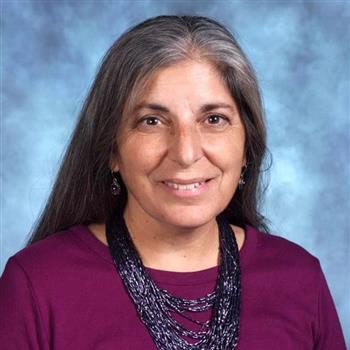 History teacher Liz Monseur was recently chosen by the Fauquier High School staff and administration as this year's Teacher of the Year. Monseur has been a teacher at FHS for 36 years. During those years, she has taught a multitude of subjects, amongst the longest she taught were Special Education (SPED) and history, which she has now been teaching for 16 years.
Monseur first realized she wanted to teach after having already acquired a different position. "I went to college for social work […] once I got into social work I wasn't enthralled with it, so I thought about going into teaching, and that's what I did," Monseur said. She did not, however, come up with the idea of teaching as a profession by herself, but rather had the guidance of a childhood friend. "Growing up [she] had always volunteered with mentally handicapped kids," said Monseur. "At one point she said, 'why don't you go into special ed. to teach and I thought 'well that's interesting!'"
To this day, Monseur is extremely enthused about her job. "I work with great colleagues, and also the [amount] of students I've met and gotten to know over the years and still talk to and that's wonderful. You just don't get that in other jobs." Since having taught for almost four decades, Monseur has learned a lot not just about teaching, but about learning. More specifically, what students learn in high school which makes the experience invaluable. "I don't really think it's as much the information they learn in the classes per se, I think it's what they learn about themselves. How they develop their work ethic, how they gain a sense of achievement," said Monseur. "I think that the experience in school [is one in which] you really learn about yourself. You learn that you can push yourself and do better, you kind of learn what you're made of. But mainly I think for students it's learning what success means personally, to each of them."
Monseur has learned a lot about the world of teaching, but she doesn't believe she's done yet. "I'm still trying to improve my teaching strategies," she said. To any teachers looking to do the same, Monseur has one thing to say, "Evolve. Continue to evolve and create, and never get complacent with what you're doing."
Monseur, thank you for 36 years of service, and congratulations on being crowned Teacher of the Year! Fauquier High School knows you deserve it.