Science Students Experience Skipjack Adventure
The cold winds blew in the students face as they observed the Chesapeake Bay from a wind-powered Skipjack.

On April 2, science students sailed with their teacher Jonathan Kraut out of the Annapolis Harbor into the Chesapeake Bay on a boat called a Skipjack.

During the field trip students were able to participate in many activities along with riding the Skipjack. Activities included water quality and PH testing, dissolving oxygen, oyster shucking and learning about the Chesapeake Bay.

According to Maryland Sea Grant, fishermen used the boat on the Chesapeake Bay for oyster dredging during the 19th and 20th century. However, as policies restricted oyster harvesting, the practice became almost extinct by 1960. Today, Skipjacks are an uncommon sight in the waters of the Chesapeake Bay.

Kraut works with the Chesapeake Bay Foundation in order to organize field trips and volunteer work for Fauquier to attend. Once the foundation offered a visit to the 119-year-old boat, he quickly took the opportunity.

Sophomore Sage Smith, who attended said, "It was cool experience overall. I just like boats and being out in the water."

Freshman Sierra Theoret also enjoyed the trip and said the most memorable part was "being on the boat itself because it's a really old boat, and it was just really cool."

Kraut said the experience was great but the weather "was stupendously cold (…). The kids basically shut down because they were freezing but those that bucked-up should have had a very educational experience."
About the Writer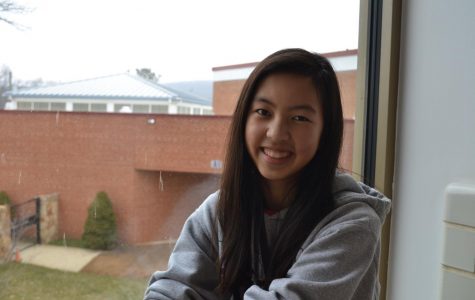 Rachel Singleton, Editor-in-Chief
Hello! My name is Rachel Singleton, and I am a senior at FHS. I have been part of journalism all four of my high school years and have held an editor position...