Best Retirement Wishes for Root
After 28 years of service in F.C.P.S., art teacher Charlene Root will retire this spring. Root who has spent her time passionately teaching will be greatly missed by students and staff.

Root began her journey to becoming an art teacher in high school at Damascus High School in Montgomery County. "My biology teacher, who I really thought would be more supportive when I said I wanted to be a microbiologist, just laughed at me. But my art teacher was very encouraging, so here I am," said Root.

Following high school, Root attended Frostburg State Teachers College in Frostburg, Maryland. She majored in art education. "My concentration areas were printmaking, applied design and drawing," said Root. She then continued on to earn her Masters at George Mason.

Before arriving at FHS, Root taught one year, full-time, at Central Elementary. The following year, she worked a split job between Central Elementary and Taylor Middle School. On her third year, she was split between Warrenton Middle School and Fauquier. Root said she was much happier working with high schoolers and added, "I think I get along better with high school kids. They have a better appreciation for my sense of humor."

Root recalled one of her favorite school memories which occurred in her first month of working at the school. "I went to the office and I asked the secretary where the annex was because it was a big place, and she said, 'Well you've been substituting here for a long time. Don't you know how to get around,' and I said, 'I'm a teacher here!'"
When asked what she would miss the most about the school, she said, "The interaction with the kids, their personal comments about what's going on with them, or their questions of 'What do you think about this Mrs. Root? What do you think about that?'"

Root wishes the art department well. "I hope it grows because I think that our population is not as big as it used to be or as big as it could be," she said. "I'm hoping that whoever takes my job is really enthusiastic about pursuing the arts and is not driven by other concerns or interests."

After retiring, Root hopes to relax and do what she wants. "Mostly that includes painting, doing woodworking and decorating my house."
About the Writer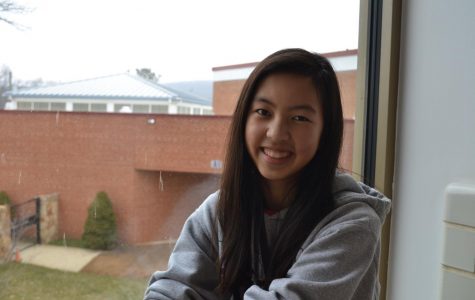 Rachel Singleton, Editor-in-Chief
Hello! My name is Rachel Singleton, and I am a senior at FHS. I have been part of journalism all four of my high school years and have held an editor position...