Food Spots in Fauquier County
Frost Diner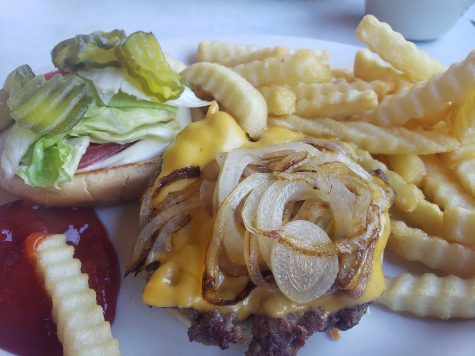 Sitting next to the Shell gas station, Frost Diner can be easily spotted while driving down the road but overlooked by many. However, their food and the easy-going vibe is worth the visit.
Frost diner is as '1950s' as it can get, from the food to its metallic exterior to the jukeboxes that sit on each table.
Their food is traditional diner food complete with breakfast, lunch and dinner options available to be ordered all day long. They may only accept cash but this is easily solved with an ATM located in the foyer. My favorite part about eating here is that you get more bang for your buck. With plentiful serving sizes, you will leave full and not broke. Most of your food is made in front of you on a large griddle, Waffle House style. Their large and highly customizable menu will satisfy any craving.
My favorite meal is the cheeseburger and fries. Their laid back vibe allows you to relax and enjoy your food 24 hours a day, 7 days a week. Frost Diner is the perfect place to hang out with your friends after school and enjoy a wholesome meal.
Sibby's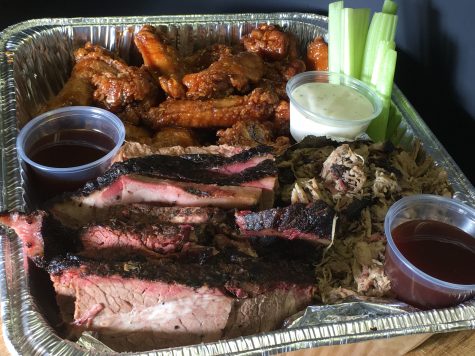 Sibby's is a barbeque at its finest. Owners, George & Sylvia Jolley have been catering BBQ for twenty years. Named after Slyvia's childhood nickname, this restaurant is located right off Main Street, Warrenton.
Although Sibby's may be known for their barbeque, they also serve other dishes. Sibby's is also known for their delicious sides including fries, coleslaw, and mac and cheese. Additionally, they offer a variety of soups, salads, subs, and sandwiches.
Chicken, pork, brisket and ribs to name a few are all offered at a reasonable price. Dishes range from $6 to $22 multiple person entrees. Sibby's barbeque sauces are homemade and a great addition to any dish. Smaller portions are available for children and dessert options include ice-cream and bread pudding.
This local, family-friendly restaurant is always there to support the community by catering to all needs. Sibby's slogan is true to its word, "BBQ will still be the flavor of the week but Sibby's will offer a wide range of foods sure to test your taste buds. Not only will you find incredible homemade food but also a place to unwind with upcoming live entertainment." If you're traveling down Main Street and looking for a bite to eat, check out Sibby's for a perfect dish.
Marshall Diner
If you're looking for a cozy, traditional place to eat, Marshall Diner is the place to be. Marshall Diner is located on West Main Street in Marshall. The diner prepares meals from breakfast through dinner and serves a wide variety of home-cooked American style food.
Not only is their food appetizing, but it is also inexpensive. Based on their menu, it is fairly inexpensive to eat their. The majority of their dishes range from three dollars to eight dollars. Only a few items are over this price range, you can splurge on the most expensive meal, the Tender New York Steak priced at $16.95.
Another characteristic I love about this restaurant is that it serves breakfast all day. Whenever I wake up late on the weekend, I am disappointed by the limited amount of breakfast restaurants available to me. However, I can count on Marshall Diner to have a fresh waffle until noon.
Although it may not be the flashiest place to stop for a meal, the diner provides a warm environment that makes you feel comfortable and welcomed. The staff is very helpful and friendly, and the locals who gather at the restaurant are very kind as well.
Marshall Diner is definitely an underrated restaurant in Marshall, and I would pick this diner over Cracker Barrel any day.
China Jade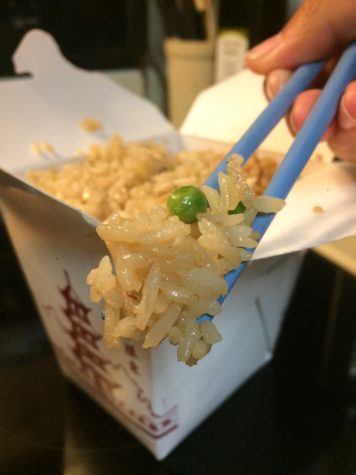 China Jade is the perfect place to go when you feel like having a relaxing meal with a couple of friends or family. From the exterior, the restaurant may not look like much but China Jade's interior is absolutely beautiful. The unique environment is quiet and peaceful. The eating area is decorated with floral arrangements, the tables are set up nicely in preparation for the next customer and the overall color scheme matches very well with splashes of dark reds and browns.
All of the staff are very sweet. I've been going to China Jade ever since I was little, and the workers have always had a smile on their face. It genuinely seems like they are happy to serve you, providing you a warm environment to dine in.
I can't talk about China Jade without talking about the food. The restaurant serves delicious, well-seasoned food for a cheap price. While some items can be pricier, most of the dishes range from $5 to $12.
Honestly, the food is so good , I don't even know what to choose when I come in. That's why it's great that China Jade also has a buffet available that contains small servings of the food offered on the menu. Whenever I'm feeling indecisive, I can always count on trying new things with the buffet
China Jade is the place to be if you want to go somewhere calm and classy for a meal, so, visit China Jade in the Waterloo Shopping Center when you get the chance.