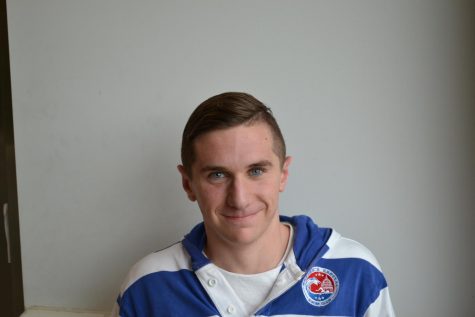 Jake Goldman – Junior
Q. How long have you been swimming?
A. 11 years.
Q. Why do you swim?
A. I just got into it when I was young and I stayed with it for a while and ended up liking it.
Q. What's the thing you enjoy the most of the sport?
A. The friendships I've made and the cool people I've gotten to meet.
Q. How would you describe the team?
A. It's definitely grown in the past three years, and it's really exciting. I'm really looking forward to see where we can go this year.
Q. Who's your biggest role model within the sport?
A. Michael Phelps, I hope to be a fraction of what he can do.
Q. What's your biggest goal at the moment?
A. Place at nationals in the spring and hopefully get a state title in February.
Q. Do you plan on going D1 or playing at college?
A. Yeah, I'm hoping to get recruited sometime this year, my top choice is Columbia University.
Comment from coach:
"Jake is extremely driven and motivated. He has a focus that can only be found in a true athlete."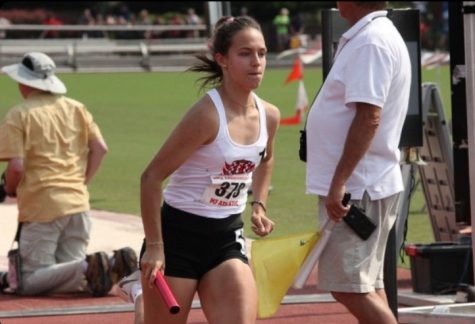 Ryan McDaniel-Neff- Junior
Q. How long have you been running?
A. Since my freshman year.
Q. Why do you run?
A. Originally I started with cross country, and I really loved the team and everything, but I always knew I wanted to do shorter distances so I joined track.
Q. What's the thing you enjoy the most of the sport?
A. Definitely the people. I can always go up there and talk to them, and I'll feel better if I had a bad day, we're all like a family.
Q. How would you describe the team?
A. Funny and determined, when it comes down to it everyone puts their best foot forward and tries to succeed as a team.
Q. What does the sport mean to you?
A. Originally it was just something to do, but now it means so much to me because I've grown with these people and it's just really important to me.
Q. Who's your biggest role model within the sport?
A. Probably Kelsey Gastley, she wasn't necessarily really fast but she worked so hard that she competed well and I look up to that.
Q. What's your biggest goal at the moment?
A. Everyone thinks I can go to states for the 500m, and if I can win, that it'd be pretty cool.