COVID-19 Updates
What we know as of Thursday afternoon.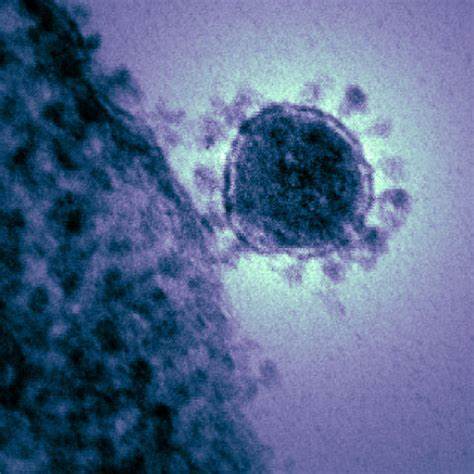 March 12, 2020 at 4:00 p.m. EDT 
The coronavirus has spread around the world, with 134,000 cases and 5,000 dead as of March 12; it is a pandemic. The numbers are constantly increasing. On March 11, the Corona cases were at 123,000 and 4,000 deaths. 
In the US there are just above 1,000 cases including 30 from our region. Virginia has had 8 positive cases including one in Loudon, two in Virginia Beach, one in Spotsylvania, one in Fairfax, one in Arlington and one in Quantico. Test results are pending on other local cases.
The rapid increase in cases has caused a state of panic for the world. The virus is new and unknown. The Center for Disease Control and The World Health Organization are constantly updating on what citizens need to know. 
The severity of the corona can be related to ten times the severity of strain A of influenza. The symptoms are fever, cough, and shortness of breath all appearing within 2-14 days after initial exposure to the virus. The people at higher risk are people of older age and people with heart disease, lung disease or Diabetes. 
On March 11, the President Donald Trump held an oval office meeting to discuss the precautions our country is taking and will be taking against the CoronaVirus. The major takeaway from the meeting was that travel to European countries, excluding the UK, will be restricted as of Friday, March 13.
Our county is also taking many precautionary steps to minimize the spread.  The school board is making plans to incorporate virtual learning lesson plans and making sure each teacher has what the students need for the whole week of March 16 through March 21. 
Kraig Kellican, our Principal here at Fauquier High School, states, "We are making sure the teachers are updated on assignments, syllabus, due dates and whatever else they have on Blackboard and we will give them a bunch of other information that they can put on Blackboard for links."  Kellican also adds, "It's not that there is a plan as we speak right now, but we want to be prepared in case that happens."
For further information visit the Center for Disease Control website at
Coronavirus Disease 2019 (COVID-19) and the Fauquier County Public School's Corona Virus Update page on its website at Updates on Coronavirus (COVID-19)