3rd FHS "Falcon Flyer" Summary
Reminders
Report cards will be available in Blackboard and Infinite Campus on Friday, Sept. 25.

Hard copies can be requested by calling the school.

Parent-teacher Conference Night will be Wednesday, Sept. 30.
FHS is working with the College Board to provide the Scholastic Assessment Test (SAT) and American College Test (ACT) in October, November and December.
Virginia High School League Update (VHSL)
The VHSL voted for the "Champions + 1".

Season 1

Dec. 7 – Feb. 20

First Contest Date – December 21

basketball, indoor track, swimming/diving and wrestling

Season 2

Feb. 4 – May 1

First Contest Date – March 1

competition cheerleading, cross country, field hockey, football, golf and volleyball

Season 3

April 12 – June 26

First Contest Date – April 26

baseball, lacrosse, soccer, softball, tennis and track and field

AAcademic Activities will resume in December and continue through June.

Theatre, Scholastic Bowl, Forensics, Debate, Robotics, Film Festival, Creative Writing, Publications Evaluation and Multimedia Contest

A game called off due to COVID-19 will be ruled as a "game not played," not a forfeit.
Every sport will have a state championship.
Yearbook
Yearbook Staff have a Community Upload feature.

Parents and students can upload photos of their virtual year using code FHS Yearbook:

Working
Schooling
Playing sports
Studying
Taking lunch breaks
Library
Curbside book pickup is available on Wednesdays from 4 p.m. -7 p.m.

To request a book, email the library.
Use the Library Organization on Blackboard for directions.

First Falcon Bookies Club meeting will be Wednesday, September 23, at 2:30pm
Student Council Association (SCA)
SCA is still taking officer applications for the 2020-21 school year.

Each class will have:

President
Vice President
Secretary
Treasurer

Applications close on Wednesday, Sept. 23.
More information on the Executive Council is being released at a later date.
Anime Club
First meeting will be Wednesday, Sept. 16 from 2 p.m. – 3 p.m.
Leave a Comment
About the Writer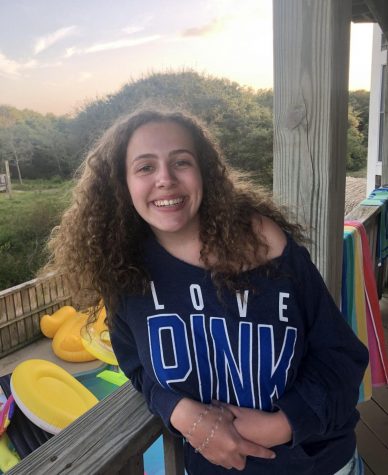 Helene Burch, News Editor
Hello, I am Helene Burch! I am a senior, this is my first year working with the Falconer, and I am the News Editor. I have always loved writing, so during...