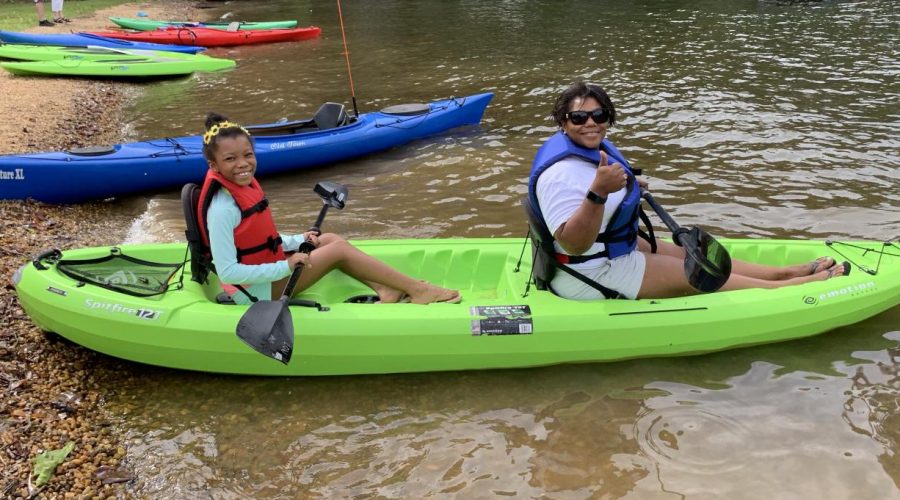 provided by Tahirah Grace
Tahirah Grace
From legal assistant, to dental assistant, and now teacher, Tahirah Grace is ready to bring her experience to the classroom. This year she will be teaching Special Education (SPED). "I was so inspired when I first started teaching because I was reaching the minds of the future. One student can change the world," said Grace.
She grew up in New Jersey, and majored in political science, and minored in legal studies at Montclair State University. Grace planned to become a Civil Rights Attorney, but became a special education teacher instead. "Special Education students have a history of being disenfranchised and ignored. So this profession, even though it isn't what I dreamed as a young scholar, comes very close because of my ability to help the voiceless with my voice," said Grace.
Growing up near the water, she found a love for water sports and skiing. She also likes to express herself through writing. Grace said her strongest subject in school was English. "I dedicated myself to conquering that subject just [so] that I know I can conquer my shortcomings or something that is least favored of mine," said Grace.
Her favorite part about teaching is "looking out at students and seeing the signs of understanding, especially when they work together," said Grace. Her plan for this year is to get students one step closer to graduating. "Something I would want my students to know about me is that I never quit…I never quit," said Grace.