Ban on TikTok Updates
On Friday, September 18, President Donald Trump stated he would ban TikTok and WeChat by Sunday, September 20. The U.S. Department of Commerce issued a ban on all new downloads of the app. However, on Saturday, Trump gave his "blessing", withholding the ban for another week, and a California judge issued an injunction blocking the WeChat ban.
What does this mean to FHS TikTok users?
TikTok users can still use, download and watch videos on the app until September 27. If the new "TikTok Deal" is set in place before September 27, TikTok will stay.
The deal between Walmart, Oracle and ByteDance, the company that owns TikTok, will create a new entity, Tiktok Global, that would work in the United States. In a press conference on Friday afternoon, Trump stated he likes this deal."We can keep a lot of people happy, but have the security we need, we have to have the total security from China,"added Trump. However, permission from the Chinese government is needed to close the deal.
The ban on Tikok and WeChat was issued because of security concerns over American data. Trump expressed concerns that the Chinese apps gave data to the Chinese government that could potentially affect American elections or breach privacy rules. In this new deal, Oracle, the American tech company, would hold all American data. However, ByteDance would still own 80% of the shares of the company, leaving many to wonder if Oracle can keep their promise.
UPDATE 10/04
A judge has ruled an injunction on the Tiktok ban. It is being called into question because of violation against First Amendment Rights. TikTok will stay up until November 12, when it will be removed from the app store. Anyone who has already downloaded TikTok will still have access. 
The TikTok company is continuing talks with Oracle to create "TikTok Global" before the deadline. President Trump has now stated he would not support any deal that has ByteDance, the parent company, involved because they work closely with the Chinese Government. 
WeChat has been granted an injunction regarding the same violation protocol. The app allows Chinese – American citizens to talk to their families, as most western communication apps are banned in China.
Leave a Comment
About the Writer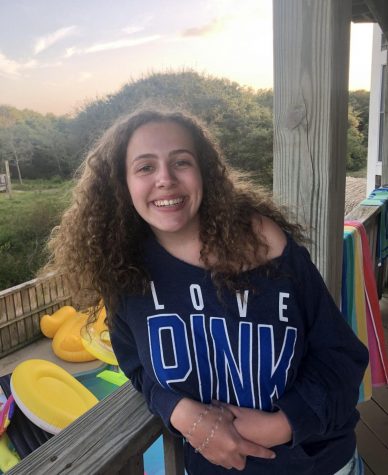 Helene Burch, News Editor
Hello, I am Helene Burch! I am a senior, this is my first year working with the Falconer, and I am the News Editor. I have always loved writing, so during...