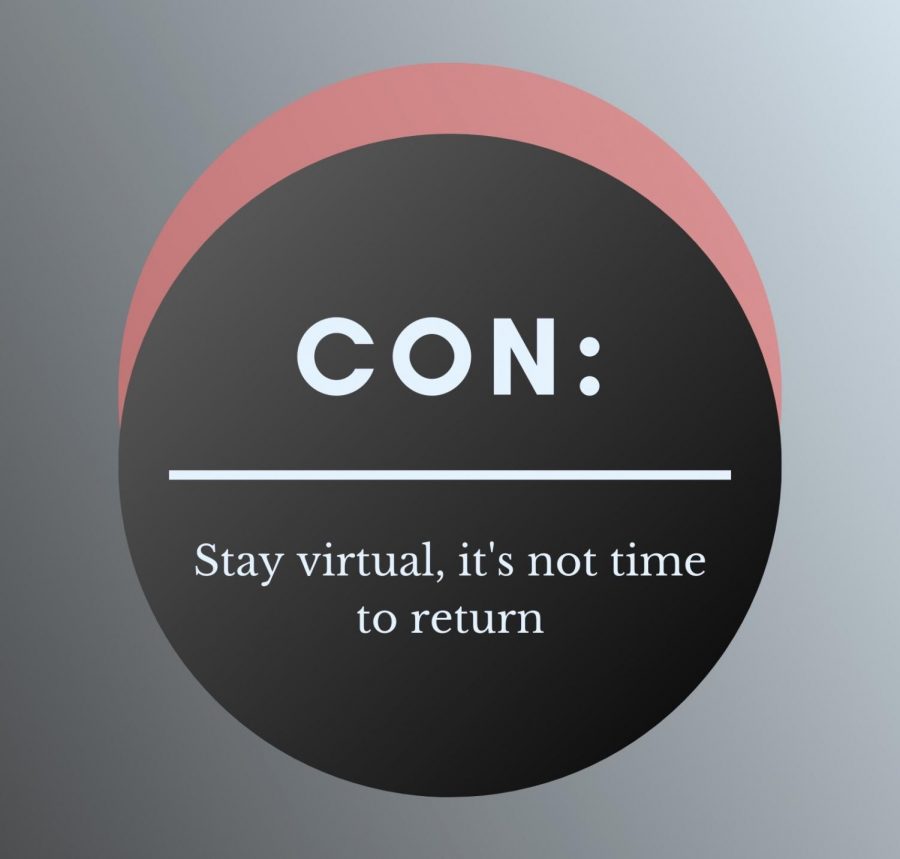 made in Canva by Catherine Smith
Returning: A Dangerous Move
Going back to school has been a concerning topic for months. I believe that returning to face-to-face instruction is a dangerous move. Every day I worry about transferring this disease to my family members and losing them. I watch as the numbers rise and wonder if they are next.
While the virus seems to have less of an impact on children and teens, it is still present and can result in the spread to elders. Every day new information comes out and I think we need to wait for more information to provide a plan that will keep everyone safe.
I can see us going back to school, I know we have to go back to school eventually, but not right now. As I struggle to stay connected during my lessons, I understand there is an even bigger struggle for families without access to proper internet or don't have the support at home. I hope that more resources can be brought to those in need to make online schooling successful for every student. Although this will never entirely work because of our rural location and some student's lack of drive for school, we must try.
When we go back to school, everyone will need to be wearing masks and social distancing at all times. I worry that adults will not be able to enforce the mask-wearing policy 100 percent of the time. I hope that everyone listens to the rules and follows the safety guidelines given to us. This is the soonest and safest way to approach a slower more gradual return to school. I plan on staying home over my concern for others' health.