Students Share Thanksgiving Family Traditions and Meals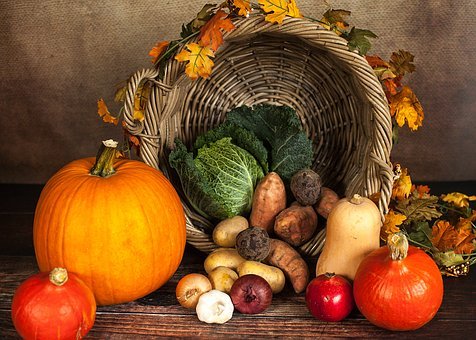 Whether it's watching football games, cracking a wishbone or giving thanks around the table, every family has their own Thanksgiving traditions and holiday stories. "We don't have any specific traditions, but my family has so many crazy Thanksgiving stories, it makes up for it. Once my great aunts from Vegas flew in, and ended up getting in a fist fight over who got to sit next to my cousin. And that's just one story," said Junior Becca Henegar.
Thanksgiving is a time for loved ones to come together while remembering what they're grateful for. For Henegar, her Thanksgiving Day includes a family gathering at her aunt's house. She gets to see her grandparents, aunts, uncles and cousins. "I see my relatives almost every weekend. While they're not my immediate family; I see them so often it feels like they are," said Henegar.
Henegar's dinner plate consists of freshly hunted turkey, an apple cranberry stuffing and other sides. Every Thanksgiving morning, her dad wakes up early to hunt. Then he'll come back home and smoke it. "While everyone is busy in the kitchen, my cousins and I will watch the Macy's Thanksgiving Day Parade on TV," said Henegar.
While students celebrate with family it is almost common to find larger groups, gathered together to celebrate this holiday. Junior Olivia Keenley and her family enjoy a Thanksgiving dinner with their longtime family friends. "We have known them for 14 years and when we have Thanksgiving with them, we all have fun and bake together," said Keenley. "This one time, someone's kid threw cranberry sauce at me."
Keenley's Thanksgiving dinner includes the traditional basics, turkey, mac and cheese, mashed potatoes, stuffing and green beans to name a few. Most of the day for Keenley is spent making the dishes perfect. "I always make a dessert and it's usually a chocolate pie or peanut butter fudge…While the adults are preparing the food, we usually will play some sort of video game on the Wii and then watch football," said Keenley.
For freshman Charles Brooks, his family's annual Thanksgiving festivities take place in Delaware. They arrive the Wednesday before Thanksgiving to help family members cook. "I feel really happy to see my relatives, and they're the reason I look forward to Thanksgiving every year," says Brooks. Afterwards, they'll go Black Friday shopping and head home the next day.
Some memorable dishes in Brooks's family include a green bean casserole, mashed potatoes and pumpkin pie. A personal favorite of Brooks's is his cousin's sweet potatoes with brown sugar and walnuts. Unfortunately, this year's traditional dishes won't be showing up on the table. "It's really sad that we won't get to see each other, but we have high-risk relatives, so it's understandable," said Brooks.
Leave a Comment
Thanks for reading The Falconer. We're happy to provide you with award-winning student journalism since 1963, free from bias, conflicts of interest, and paywalls. We're able to continue with the generous support of our local community. If you're able, please consider making a donation. Any amount is incredibly helpful and allows us to pursue new and exciting opportunities.
About the Writer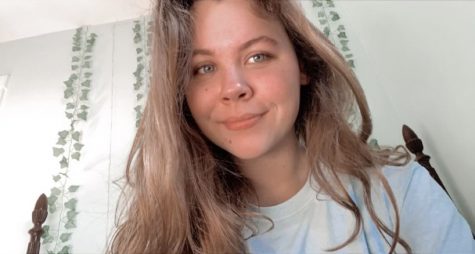 Margaret McGee, Lifestyles Editor
Hey! My name is Margaret McGee, and I'm a senior. This is my third year participating in The Falconer. Outside of journalism, I play the Viola in Chamber...