January Athlete of the Month
Senior Stephanie Robson is FHS's January Athlete of the Month.
Triple Jump Champion, senior, Stephanie Robson is the FHS January Athlete of the Month. Robson competed at the VA Showcase Triple Jump Invitation on January 16, jumping 40' ½". "I knew the jump was decent for the marks I have been producing but it didn't feel anywhere close to a 40-foot jump. When it showed up on the board I was in complete shock," said Robson.
In addition to winning her category, she placed 3rd in High School Long Jump with 18' 5.5" and set a new personal record for herself. "I was excited and I couldn't even process it at the time," said Robson.
For many athletes, COVID-19 has created performance obstacles. Robson, however, said it was "a blessing in a way." In the beginning, she struggled to find somewhere to train during quarantine, but after researching, she found a program. "None of this would have happened if I [didn't] find this travel program I am competing with today," said Robson.
Quentin Jones, Cross Country and Track and Field Assistant Coach at FHS sees a bright future for Robson. "Her numbers, although she has to prove herself each time she jumps, can help take the fight out of other teams," says Jones. "Winning the MileStat meet, hopefully, helps Stephanie to get a few more colleges to look at her as a higher prospect to recruit."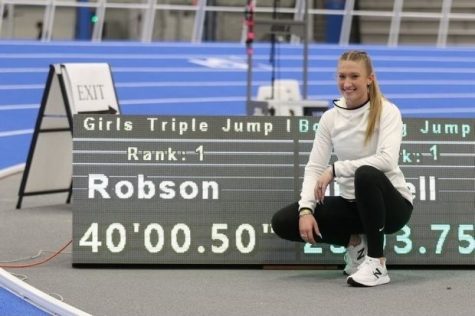 About the Writer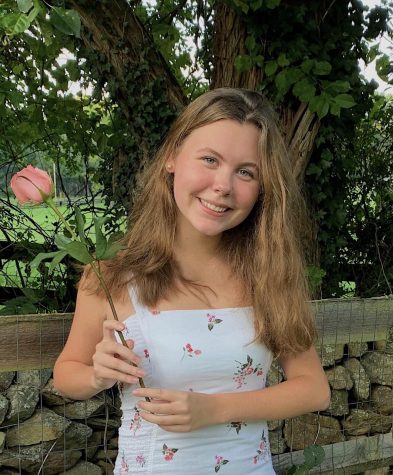 Margaret McGee, Features Editor
Hey! My name is Margaret McGee, and I'm a junior. I am the Features Editor for the Falconer. This will be my second year writing for the Falconer. I...