New Statewide Immunization Requirement for Rising Seniors
Rising seniors are required to receive at least one dose of the meningococcal vaccine (MenACWY) before beginning school next August. Changes in the state immunization requirement will require schools to have documentation of the student's vaccine against meningitis.
The Centers for Disease Control advises receiving the MenACWY vaccine "to prevent disease, but each state determines what vaccines they require. I have to review each student's vaccine records when they are enrolled, and I find some states do not require some of the vaccines that Virginia requires. Vaccines help to prevent the spread of disease," said FHS school nurse Teresa Tate.
According to the Mayo Clinic, "meningitis is an inflammation of the membranes (meninges) surrounding your brain and spinal cord." Meningitis can cause swelling in the infected brain and spinal cord areas and bloodstream infections. It spreads easily to those in close quarters through saliva and nasal secretions. "It is better to practice good hygiene and avoid sharing drinks, eating utensils, etc.," said Tate.
"Symptoms are usually sudden onset of fever, headache and stiff neck," according to the CDC. Other symptoms can be similar to the flu. About 10 to 15 people out of 100 will die from meningitis and others can be left with long-term disabilities.
Meningitis is "not very common in the U.S., but teens and young adults are at an increased risk," according to the CDC. They recommend children who are 11 or 12 receive the first dose of the MenACWY vaccine and the second dose at 16. About half of the teens and young adults vaccinated have mild side effects including redness or pain in the shot area and/or a fever which goes away in one or two days.
The MenACWY vaccine targets the four most common types of meningococcal bacteria serogroups A, C, W and Y. According to the Medical Dictionary, a serogroup is "a group of bacteria containing a common antigen, used in the classification of certain bacteria."
"If you are worried about getting the vaccine do your research. I am not a fan of getting a shot as much as the next person, but vaccines help to prevent illness/disease that can kill us. So I would rather take my chances on trying to prevent it. I do not want to lose a family member or friend to a disease that could have been prevented," said Tate.
Leave a Comment
About the Writer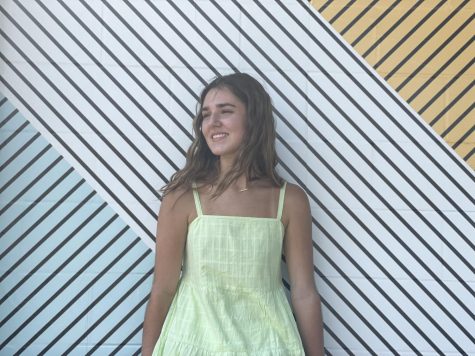 Catherine Smith, Editor-in-Chief
Hey everyone, my name is Catherine Smith! I'm a senior, and the Editor-in-Chief of the paper this year! I joined The Falconer as a freshman and have...