Spreading Mental Health Awareness Throughout the Month of May
Mental Health Awareness Month is recognized in May to raise "awareness of trauma and the impact it can have on the physical, emotional and mental well-being of children, families and communities," and to share the "importance of mental health and wellness in Americans' lives and to celebrate recovery from mental illness." (youth.gov)
Throughout the month, FHS will make plans with students who scored lower on the Social, Academic and Behavioral Risk Screener (SABRES) test indicating "higher risk as far as emotional, social and economic concerns," said guidance counselor Johanna Scott. "We're getting them resources, if they are new to resources. We're reaching out to parents to make them aware. We're also following up with them."
According to the Mental Health Technology Transfer Center Network, "millions of Americans face the reality of living with a mental illness." The Centers for Disease Control (CDC) found a rise in mental health issues due to the pandemic. "You'll notice that reaching out to get a counselor or therapist is really difficult because everyone is booked up. So I encourage people to keep calling around and find somebody because eventually there will be an opening," said Scott.
With more students back in school and for more days, Scott said the Guidance Department has become more aware of mental health illnesses. "We're able to see [students] with our own eyes, and we can hear from teachers when students are struggling. I just think it's this time of year as well. This time of year, students tend to struggle in school but also because of COVID [-19], they're also struggling with anxiety and depression," said Scott.
Due to COVID-19, Scott said they could not do the Signs of Suicide program with the freshman class because they weren't sure every student would "have someone at home with them to be sure they were safe." This program is designed to "teach students how to identify signs of depression or suicidal ideation within themselves and others. They learn, also, who to turn to when they notice these signs and all of the modes of help when struggling," said Scott.
However, Guidance will be doing the Mental Health First Aid course with sophomore students. It's a "three day training program to teach students to look out for signs and symptoms of mental health challenges in their friends and themselves and their siblings and to be able to help them find the resources to get help," said Scott.
Guidance will work with students and parents by providing resources such phone numbers, therapist information and connections. "Well we talk with the student for a while. We ask a lot of questions and we clarify. We help the student to feel heard if they're trying to say something, and no one else is listening," said Scott.
Mental Health Awareness Month has been celebrated since 1949 as a day to make the public aware of the services and support available. Several government efforts including the Affordable Care Act and the Mental Health Parity and Addiction Equity Act of 2008 have "raised awareness about the importance of mental health and promoted acceptance, support, prevention and recovery from these mental health conditions" (youth.gov) through expanding eligibility and treatment services.
Scott advises any student struggling with mental health issues to talk with someone they trust. "It's really important that they feel heard and know they're not alone. There's a lot of kids struggling right now, a lot of people struggling right now, with mental health challenges. So they've got to go talk to somebody," said Scott.
National Organizations Offering Mental Health Month Activities and Resources:
Mental Health America (MHA)
National Alliance on Mental Illness (NAMI)
National Council for Behavioral Health
National Federation of Families for Children's Mental Health (NFFCMH)
National Institute of Mental Health (NIMH)
Mental Health Association of Fauquier County
National Suicide Prevention Lifeline : 1-800-273-TALK (8255)

Provides crisis counseling and mental health referrals
Available 24/7

 Substance Abuse and Mental Health Services Administration Treatment Referral Helpline: 1-877-726-4727

Provides general information about mental health treatment and services in your local area.
Available Monday-Friday from 8 a.m. to 8 p.m.

 Anxiety and Depression Association of America: 240-485-1001

Provides information on prevention, treatment and symptoms

Depression and Bipolar Support Alliance: 800-826-3632

Provides information on bipolar disorder and depression and offers online and face-to-face support groups

 National Domestic Violence Hotline: 800-799-7233

Provides crisis intervention and information on domestic violence
Available 24/7
Leave a Comment
About the Writer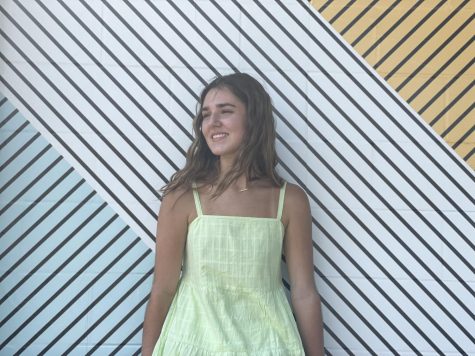 Catherine Smith, Editor-in-Chief
Hey everyone, my name is Catherine Smith! I'm a senior, and the Editor-in-Chief of the paper this year! I joined The Falconer as a freshman and have...