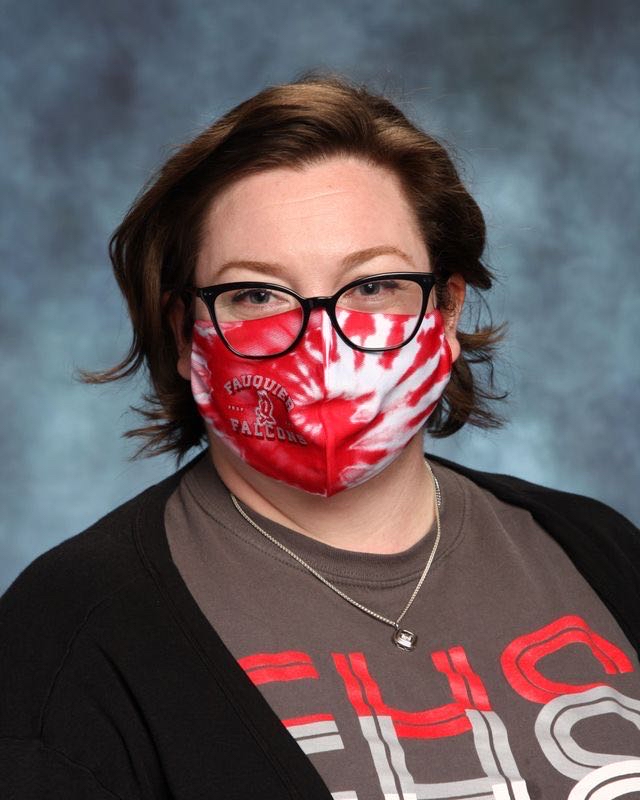 Lindsey Stewart
Q: How long have you been a part of the Falcon Cafe staff?
A: Jan. 2020
Q: What did you do before coming to FHS?
A: All positions in school nutrition all over the country. Before that cake decorator, culinary teacher.
Q: Hobbies outside of school?
A: Mother to two, three-dimensional printing, anime, Dungeons & Dragons and baking.
Q: Any favorites (color, food, style, books, movies, etc.) that you´d like students to know?
A: Color: green; Food: sushi/sashimi
Q: Why do you like working in the Cafe? 
A: I love to serve people, especially our children. 
Q: Favorite part? 
A: The hustle and bustle. Everyday is different: food, people, stories, always exciting. 
Q: If you could be anything else in the world what would you be?
A: Endless travel: adventurer!
Q: Motto or life saying?
A: ¨Life is not measured by the number of breaths you take but by the moments that take your breath away.¨ 
Q: Role model:
A: Just try to be the best person you can be. 
Q: Anything else you like the students to know about you?
A: I am a huge dork: scifi, fiction, fantasy.