DECA Competes at ICDC
Juniors Julia Karns and Catherine Smith joined thousands of students, advisors and business professionals at the virtual DECA International Career Development Conference (ICDC) as they advanced their capabilities and education for their future in college and in their careers. DECA hosted the conference from April 19-23 and offered competitions, on-demand and live sessions and an award recognition meeting. Karns competed in Apparel and Accessories Merchandising, and Smith competed in Principles of Marketing.
Due to the conference being virtual, DECA advisor Tiffany Tankut said this year was a "big learning curve." She said, "Instead of in-person role plays, students had to learn to record their role plays. There were a lot of requirements students had to follow to make sure it was recorded correctly and in the format the organization wanted." Requirements included standing against a blank wall, positioning the camera at waist level, keeping notes at eye level and learning how to post unlisted links.
Karns, who has competed with DECA in the past, added, "We are used to DECA competitions being something where face-to-face interaction is so big, and having a computer screen in between the judge and competitor definitely changed the feel of it." Smith, who competed for the first time this year, said that she found the conference to be really fun. "DECA Inc. did a great job of finding ways to keep us engaged," said Smith.
Alongside the technical requirements, competition preparation kept students busy too. Both Karns and Smith said they logged multiple practices using Kahoot, tests and roleplays. They also met with Tankut to go over their roleplays. "I spent a minimum of 15 minutes a night looking at point indicators leading up to the competition days. A lot of work went into it, but I'd say it was well worth it," said Karns.
Tankut added that although she did not have many competitors this year, the ones who did come out showed dedication. "I was very impressed with the amount of effort these students put in this year. I'm a very proud advisor," she said.
Karns and Smith said they were surprised after finding out that they would be moving on to the international competition. "This year was my first year competing. I was just expecting to have the experience but then I did better than I thought I would," said Smith. Karns said that she was very proud. "I didn't even advance from district last year, so making it to ICDC was definitely not something I was expecting to accomplish.
Tankut said that seeing student growth is what she enjoys most about competing. "Whether it be from competition level to competition level or year to year, it always amazes me how much students grow and improve the more they go through the process," said Tankut.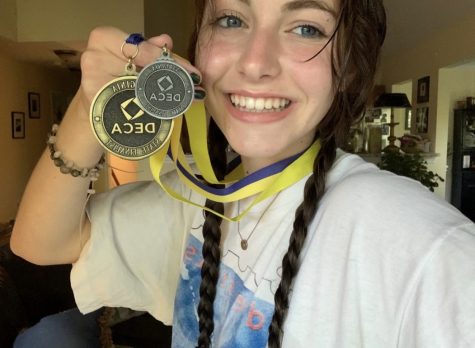 Leave a Comment
About the Writer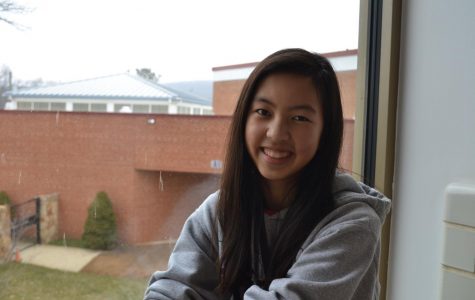 Rachel Singleton, Editor-in-Chief
Hello! My name is Rachel Singleton, and I am a senior at FHS. I have been part of journalism all four of my high school years and have held an editor position...