Violett FHS Teacher of the Year
Sitting in the middle of the math floor hallway is room 410. In this room, students become mathematicians and transcribe their knowledge in black expo markers across the white boards circling the room. Instructing with passion for her subject, in the center of these cultivating minds, is Liz Violett, AP Calculus AB, Computer Science and AP Statistics teacher and the 2021 FHS Teacher of the Year.
Fauquier County Public Schools held its Principal and Teacher of the Year celebration on April 12, where Violett was recognized for her dedication as a teacher at FHS. Violett found out that she was named teacher of the year before spring break began. Quentin Jones, FHS's 2020 teacher of the year, stopped by her room to congratulate her, and Violett said that at first, she thought he was joking. It wasn't until she asked her fellow math teachers that she realized it was true.
"There are so many wonderful teachers at Fauquier High School well-deserving of this recognition," said Violett. "I am privileged to work with the most amazing group of colleagues in our math department. I am humbled by this honor."
Violett has been teaching for 25 years. Her teaching career began by a twist of fate. Violett did not go to school to become a teacher, but by chance, she met Dave Graham Sr. who suggested she become a math teacher. "I am so grateful to Mr. Graham because he introduced me to a career that has brought me such joy and opportunity," said Violett
Both teachers and students faced a challenge this year as they adapted to education in the pandemic world. Violett was home bound as a virtual teacher for the majority of the school year and stated that this was disappointing for her. Violett said, "My biggest adaptation [was] trying to find ways to connect with my students." She credits her students for inspiring her to make this adaptation. "They gave me great suggestions, constructive criticism and shared what others teachers were doing. I loved that they felt comfortable enough to help me help them," said Violett.
Of all the aspects of teaching, the part Violett loves the most is her students, saying that they motivate and inspire her everyday. "I am blessed each day that I enter the classroom. I feel privileged to be a small part of helping them achieve their goals," said Violett. She added, "It is my students that make every day at FHS a great day."
Violett is known as a wholehearted and student-oriented teacher by her colleagues. "She goes way above and beyond the call for anything to assist our students and to be there for their success," said principal Kraig Kelican. "I don't know that there's words to really describe the things that she does beyond what you see in the classroom because she's extremely knowledgeable of the subject matter and has a keen understanding of her students, and she does whatever it takes to make them successful."
The response from colleagues, students and family has been kind and supportive according to Violett. She sends out a special appreciation to Colleen Robson, Michelle Green, Cheri Pascoe and Jennifer Feehan for their support over the years. "So many of them have been instrumental in helping me learn tools and skills to teach online virtually," said Violett.
Violet added that her students have shared this same warming response. "It especially warmed me those who had me last fall or years before who went out of their way to congratulate me," said Violett.
At first, Violett did not tell her family about the reward because she tends to shy away from attention. Violett said, "Plus, I really feel more that it is my students who earned me this award and in my mind, they earned this recognition. All of them are the stars of my teaching career." Her family did eventually find out, and Violett says they were very happy for her because "they know how happy I am to teach at Fauquier High."
Leave a Comment
About the Writers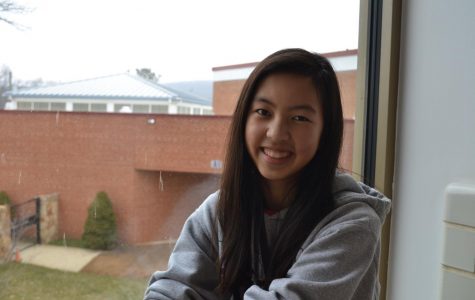 Rachel Singleton, Editor-in-Chief
Hello! My name is Rachel Singleton, and I am a senior at FHS. I have been part of journalism all four of my high school years and have held an editor position...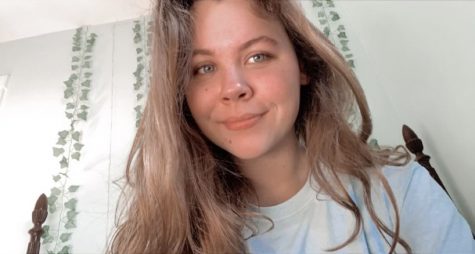 Margaret McGee, Lifestyles Editor
Hey! My name is Margaret McGee, and I'm a senior. This is my third year participating in The Falconer. Outside of journalism, I play the Viola in Chamber...