Jackson and Strano Save Tennis
After a year, there are now 17 young and free tennis ¨dancing queens¨
Bring a racquet and meet at the court; the girls' tennis team is ready to play. This year, there are 17 girls participating on the team. Last year, they had trouble finding enough interest. It's the "most I've ever seen on a team, which I'm super excited about," said senior and team captain Anna Wright. "With this being my last year in high school, I'm so excited that at least one part of my high school experience has stayed constant despite COVID-19."
Finding enough players was a challenge at first. Junior Olivia Jackson reached out to everyone she knew and advertised the team on social media to gain interest for the team. It was "all possible because of Mr. Strano who stepped up to be our amazing coach. He also gave me so much encouragement to get out there and find girls and to make us a team," said Jackson. "He believed in me while I started looking for girls, and now he believes in all of us that we are going to learn and be great players."
About "80 percent of the girls have never played tennis before," said Jackson. Additionally, Head Coach Frank Strano did not cut any girls at tryouts. "That relieved so many girls, and I think it was the best option. Everyone comes to practice when they can and everyone has a chance to play against one another," said Jackson.
This is Strano's first year coaching the girls tennis team, and he "chose it so the girls would have another spring sport option to participate in." However, he has been playing tennis since he was "14 years old. I played in high school and college. My summers were filled with many hours of tennis and basketball throughout my teenage years."
This year, there is a "high level of interest, participation, spirit, camaraderie and willingness to work hard and improve," said Strano. He looks forward to seeing the "team improve, have fun and create lasting relationships. Helping the young ladies become strong, successful leaders and independent women is what I most look forward to."
According to Wright, practice has been going well. "Many girls have improved so much since the first time I've seen them play," said Wright. "I think by the end of the season, many of them will be quite good. However, since many are still new, we are continuing to go over the basics like forehands and backhands."
Strano's goal for the season "is for each player to grow as a person, player, teammate and represent our school admirably; "with a focus on "learning, improving, leadership skills and building strong relationships among our team." As team captain, Wright's goal for the season is for "everyone on the team to at least have a chance to learn how to play tennis and that we can continue to grow as a team for the rest of the season."
"Tennis is what brings us together and gives us the opportunity to share our diverse talents, character and personality with each other in a supportive environment," said Strano. "Tennis is especially important this year because our students need sports to socialize and enjoy the attributes of being part of a team."
Leave a Comment
Thanks for reading The Falconer. We're happy to provide you with award-winning student journalism since 1963, free from bias, conflicts of interest, and paywalls. We're able to continue with the generous support of our local community. If you're able, please consider making a donation. Any amount is incredibly helpful and allows us to pursue new and exciting opportunities.
About the Writer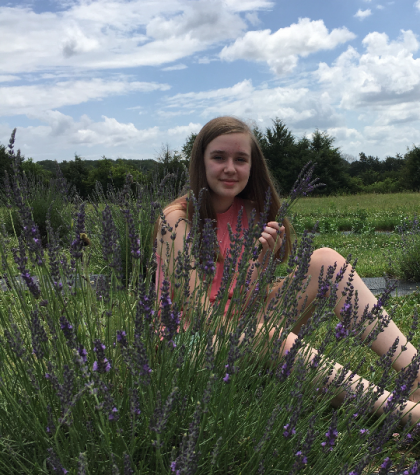 Erika Harrington, Junior Sports Editor
Hello! My name is Erika Harrington, and I am a freshman. This is my first time as a junior sports editor for The Falconer. I joined journalism this year...