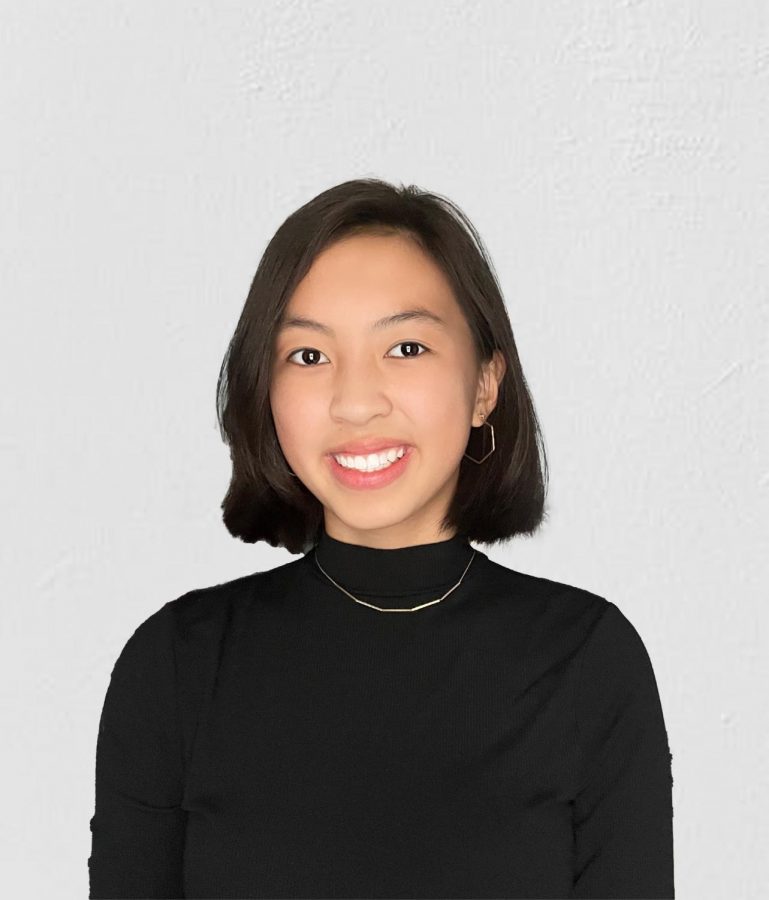 Rachel Singleton
Rachel,
As our longstanding Editor-in-Chief we are going to miss you so much! We are sad to see you go but as you move from room 321 to the real world we wish you the best. As our four year leader, Layout & Design Director and friend you will leave an immense void. Where will we be next year without your writing, knowledge, editing, layout, personality, leadership, experience and so much more.
I'm going to miss solving all our newspaper problems with you and your strict organization that kept me on task. I'm going to miss your constant reminder that I need to sleep more. Most of all I'm going to miss all the times we've spent together bonding over journalism, but I will never forget the memories.
I'm so glad I've had the chance to work with you for the past three years. The time has flown by but you've been one of the greatest mentors, and I can't wait to see what you do!
We appreciate all the work you've put into rebuilding The Falconer, redesigning the layout and recording all of the videos probably no one will watch. However, rest assured your legacy will live through everyone you're leaving behind.
P.S. – Don't be surprised if you get texts at 2 a.m. panicking about how to solve an InDesign dilemma.
From,
Your Managing Editor, Catherine Smith
–
Messages from the Staff:
Rachel, You will do great things and we can't wait to watch you grow!
– Ms. Alger
Hi Rachel, Thank you so much for a wonderful experience. This year has genuinely changed my life. I can't wait to see you flourish in college + work.
– Helene <3
Rachel!! There's not enough I can say that will cover what you've done for this newspaper. You're such an amazing writer and I'm so glad that I've had the chance to work with you and read your pieces. You've taught me so much while I've been part of the Falconer and I've become a better writer because of you and all the other editors. I don't know what we're gonna do when your gone! You've been such a great leader and friend and you will definitely be missed ! 🙂
– Margaret
Dear Rachel, Thank you for an amazing year here at the Falconer! You have made this whole experience one that I will never forget. You were always on top of things, always putting 1000% effort in, you showed how much you care about the paper and everyone a part of it, and all with a smile on your face! You were always positive and such a good role model because you showed how passionate you were about this organization! I wish you the best of luck in college because I know you are going to do amazing things and change the world someday! Always be you and shine bright! Good luck and we will miss you so much!!!
With love,
– Hayley Ponn
Rachel, Wow! Thank you so much for all that you did for the Falconer! We would not have been able to do this without you! Good luck on all your future endeavors! You are such a hard worker and I know you will do great things! Wish you success and happiness!
xo,
– Drew <3
Rachel, I don't know you personally very well but the rest of the club does. You are/were a huge part of the Falconer and you will be a big loss for us all. Thank you for all you have done to help me as a new editor and writer, I appreciate it greatly. You will be missed, have fun in college!
– Erika
Rachel- Congrats! Even though I have only known you for a short amount of time, I am going to miss you. This was my first year and I saw that you were a hard worker. In the meetings you have shown leadership and shown us how much the Falconer meant to you which was very motivational. You have been a good mentor and you have kindly steered me in the right direction at times. Thank you for all the kind words and for everything that you have done this year. Wishing you all the best and hope everything goes well!
– Lily Hayostek
Rachel! Thank you for encouraging me to start journalism. It has been so fun to work, interview and take pictures for articles with you! I have loved being a part of journalism with you and thank you for everything you do!
– Ashley <3
Thank you for all your hard work serving as an editor for The Falconer!
Good luck,
– Raeid Ebrahim
You're a great runner and nice person. You'll do great in the nursing industry.
– Chaz
Rachel, you'll do pogger in life. I wish you the best of luck!
– Natasha 🙂
Hey Rachel,
You're an amazing writer and person. I wish you luck with the rest of your future.
– Addie Cunningham
What's up Rachel,
I don't really know much about you except for the fact you're a pretty good graphic designer. I don't know what you'll do in the future but I think you'll be capable of doing very epic things.
– Joshua
Thank you for all your hard-work and dedication, we will miss you!
– Sabrina