"Devious Licks" TikTok Trend Shuts Down Bathrooms
On August 16, the bathrooms on the second, third and fourth floors as well as the cube were shut down due to vandalism, inspired by a TikTok trend called "devious licks" or "diabolical licks." "We've tried since the school year started to put a stop to it, but it just continues. Yesterday was the final straw. There were two bathrooms that were really bad," said Principal Kraig Kelican.
According to Kelican, the bathrooms have been deliberately destroyed for the past four weeks. Students are taking soap dispensers off walls, putting bags of soap in the toilets, smearing soap on the walls and floors, overflowing the toilets and graffiting the walls."It's not fair to have kids that are trying to go in there and there's water all over the floor," said Kelican. "We expect that kids will respect the facilities and hopefully this will be a temporary thing. We don't police all the bathrooms all the time, we're in high school. The kids that are responsible need to know this kind of stuff just needs to stop."
An announcement was made on Thursday morning, and a note was sent to teachers explaining the situation. Students can use the restrooms in the main lobby, cafeteria, annex and gym. "It's a shame we have to affect the whole thing because we don't have cameras in the bathrooms so we have to figure out who it is. We're short staffed on custodians and trying to get that maintained. Plus the fact that it's not sanitary. I just don't want kids going in there and maybe slipping on the floor on soap," said Kelican.
Currently, the administration is working on figuring out who has been vandalizing the bathrooms. Kelican encourages students to report anyone they know to be participating. "What I would say is we've got, practically, a new facility and we want to keep it nice for the kids. The students are the ones who use these restrooms so if we wanna keep them open in that nice, clean, sanitary condition. We need everybody's cooperation," said Kelican.
Leave a Comment
About the Writer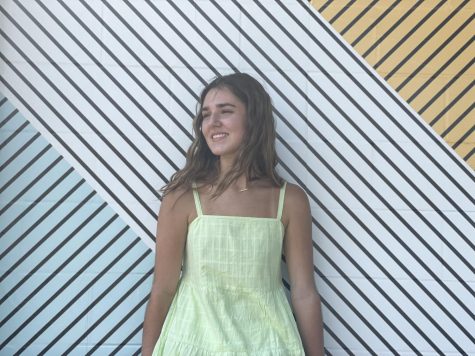 Catherine Smith, Editor-in-Chief
Hey everyone, my name is Catherine Smith! I'm a senior, and the Editor-in-Chief of the paper this year! I joined The Falconer as a freshman and have...