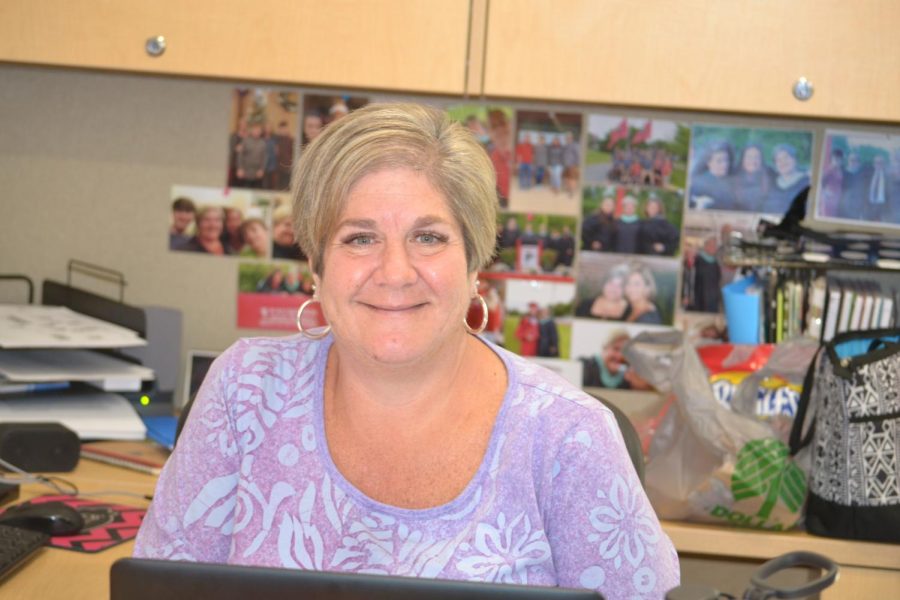 Diana Story, New Assistant Principal
Former teacher, Student Council Sponsor and volleyball coach, Dianna Story, has stepped up to take a role as an Assistant Principal after many years of teaching. Administrator roles in any form come with much responsibility as they impact all people around them. Story was caught off guard when the offer was extended to her. She said she was "definitely surprised, but very excited and happy." Story looks to have a big impact in her new role by establishing relationships with the student body and staying involved with Student Council and numerous other extracurricular activities.
Ms. Story says the biggest difference so far is " not being able to interact with a certain group of students for a 90 minute class" and instead, seeing many more students through the day. The biggest challenge she faces is " The transition to move from a teaching role to an administrative role, seamlessly and learning everything behind the scenes that an administrator would deal with." Story also claims that " each day as an Assistant Principal is never the same, ever.".
Another thing Ms.Story looks forward to is "getting to know the teachers on a different basis" and "helping each school day run smoothly" Any student that has gotten to know Story knows she is very worthy of this position.