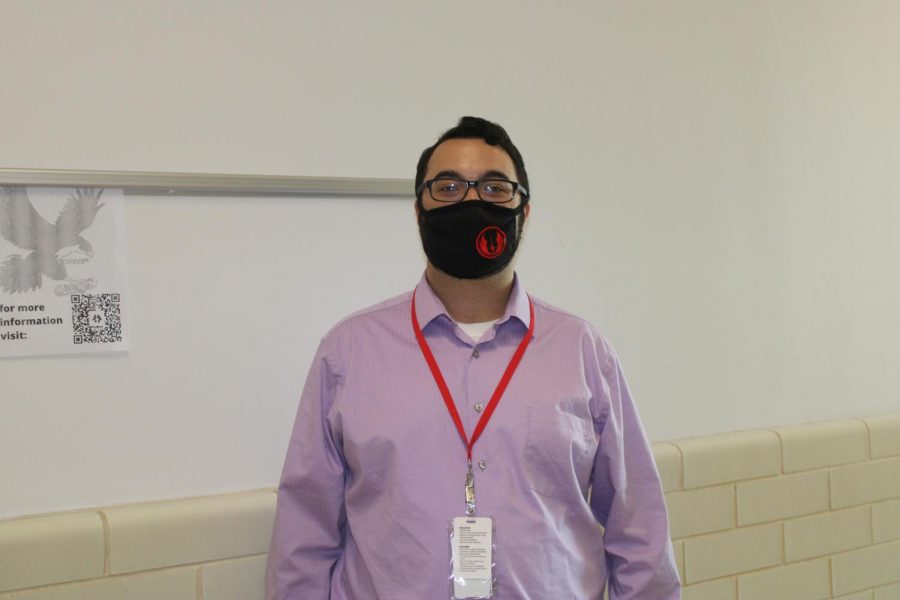 Matt Schell
Matt Schell, a social studies teacher and a Star Wars fan, joins the FHS team as a Social Studies teacher this year. He loves Star Wars and alternate history, and he thinks that the shows are better than some of the movies. Schell is trying to set up an Esports club and says that it might happen next year.
Schell attended Radford University, and in his spare time enjoys playing video games, exploring alternate history and finding new music to listen to. Schell learned a lot from a college advisor who taught him not to lecture on and on about one subject.
After a friend recommended he take a teacher training class in high school, Schell became very interested in the profession. "I showed up, and it was really cool. We got to work with my old English teachers and hHistory teachers and it was a really cool experience. That's where I found my love for teaching," said Schell.