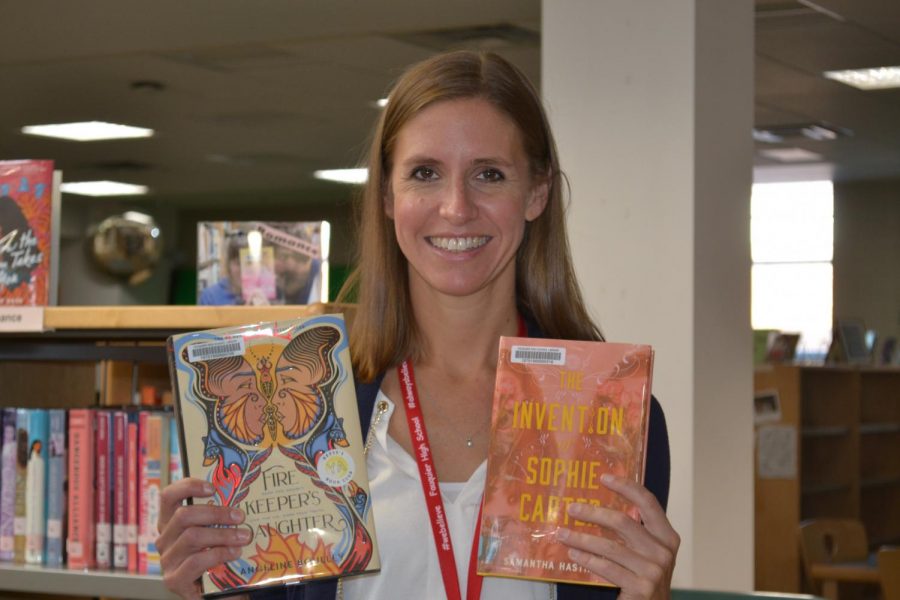 Rebecca Webster
Grab a book and bring a friend, Rebecca Webster is the new librarian, and she loves recommending new books. Webster brings her knowledge of Young Adult literature with a plan to engage students in different ways to promote learning. Webster's favorite thing about being a librarian is "helping people find a book that they can enjoy."
Webster dreamed of being a librarian since she was little. "I used to play librarian, and I'd scan books and stuff because I thought it was fun," said Webster. As an English teacher at James Monroe High School, Grant Walker Middle School, Warren County Middle School and Ronald Reagan Middle School, she always had books in her classrooms.
Webster enjoys how welcoming everyone has been. She hopes to cultivate that same environment in the library. "If you need something you can come talk to me," said Webster.