Varsity Falcons Reach for Goals
Falcons plan to work on communication to determine the success of the 2021 field hockey season
This year the field hockey team has aspirations for a deep playoff run. The team has "gained a lot more experience and has worked very hard since practices started" in late summer, said senior forward Jessica Summers.
Under coach Brooke Settle, the team has high ambitions and looks to make a run at states, which is "not out of reach," said Summers. The captains this year are Zofeya Maldonado, Kennedy Kolar, Erin Irvin and Jackie Timberlake.
The team is prepping by putting in the work at practice and "focusing on what needs the most improvement," said senior Amanda DeBerry. Outside of school the girls go on runs at Rady Park or Carousel after practice for team bonding. They have plans to go to a fall festival and attend college field hockey day to support past FHS field hockey players.
The Falcons opened the season with a 1-0 loss against Massaponax. They bounced back with a 6-0 home game win against Forest Park. The following games were a loss to Riverbend High School, win against KRHS and win against Dominion High School.
For senior Stefanie Fisher, beating KRHS was a highlight of the season. "Also it's been fun getting to play a full season again and get some normalcy back. COVID has affected a few things but nothing major. On the bus we have to wear masks and at the end of games we don't high five the other team," said Fisher.
With 16 games left in the season, the girls have their eyes set on their goal. "I think the team can improve on communication during games. A lot of times no one will call the ball and that causes people to be confused on who might be playing the ball or where an open pass is. Without the communication we play a little more reserved and less aggressive," said Fisher.
The team is working on individual improvements to enhance the flow of the game. At each practice they work on improving a weakness from the previous day. "We're also lucky to have a coach who films each game and sends the film out to the team, which helps us see everything that's happening on the field at a different angle and you can see things like player positioning and spacing which you might not see or be aware of while on the field," said Fisher.
Leave a Comment
About the Writer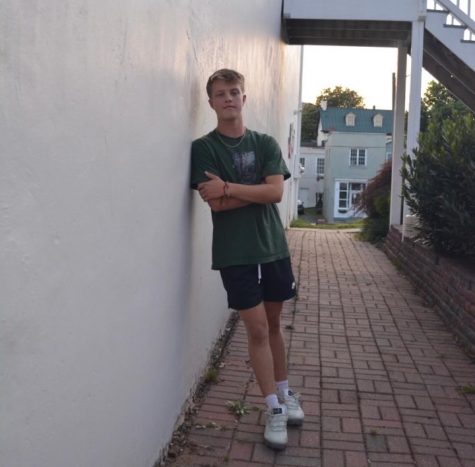 Nate Hensley, Staff
Hey everyone! My name is Nate Hensley. This is my first year as part of The Falconer staff. I am in Journalism one and a junior this year. I look forward...