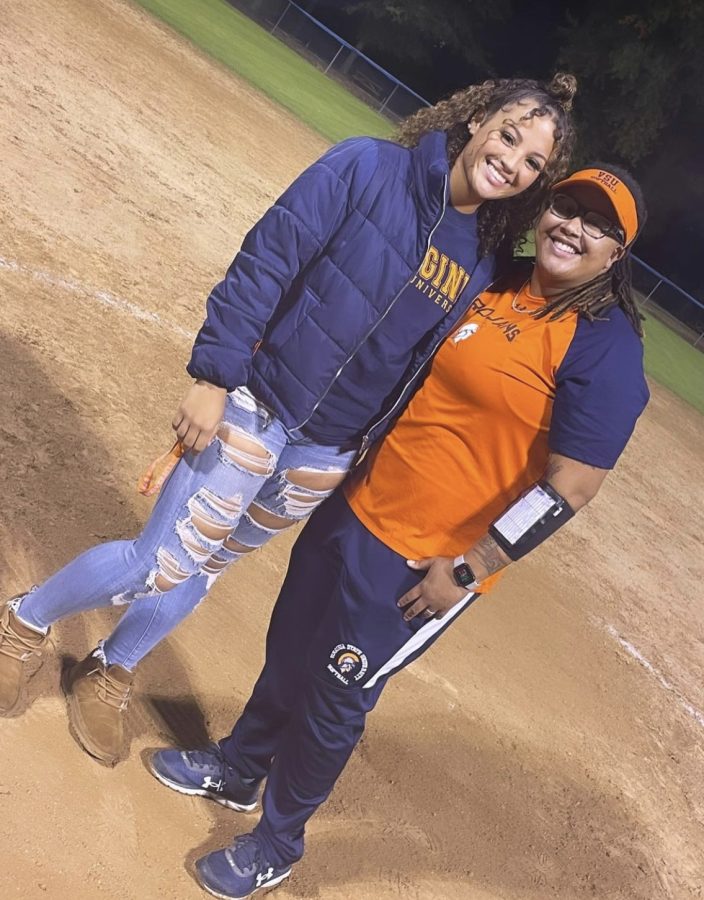 Skye Corum
Ever since age six, Skye Corum has had a passion for softball. Recently, she committed to Virginia State University (VSU). Corum says she chose VSU for "the coaches." Even after getting offers from a multitude of schools, Corum says that VSU was the best fit for her.
"Basically it's D2 [Division 2] and the program is trying to go D1 [Division 1], and I want to be there to help them go D1," said Corum.
Taking inspiration from her brother, Corum said playing college softball has been a dream of hers since her freshman year. She hopes to continue her softball career after college as well.
"Softball doesn't go much further than college, but I would love to be a coach for one of the high school teams and also be a physical therapist," said Corum.
As many student-athletes have expressed, committing to a college amid COVID-19 has been a struggle.
"It was kind of stressful because [the class of] 2022…didn't have much time and recruiting was basically all online. Other than that it was fine besides getting the coaches to watch your videos and come to your games if they were allowed to," said Corum.