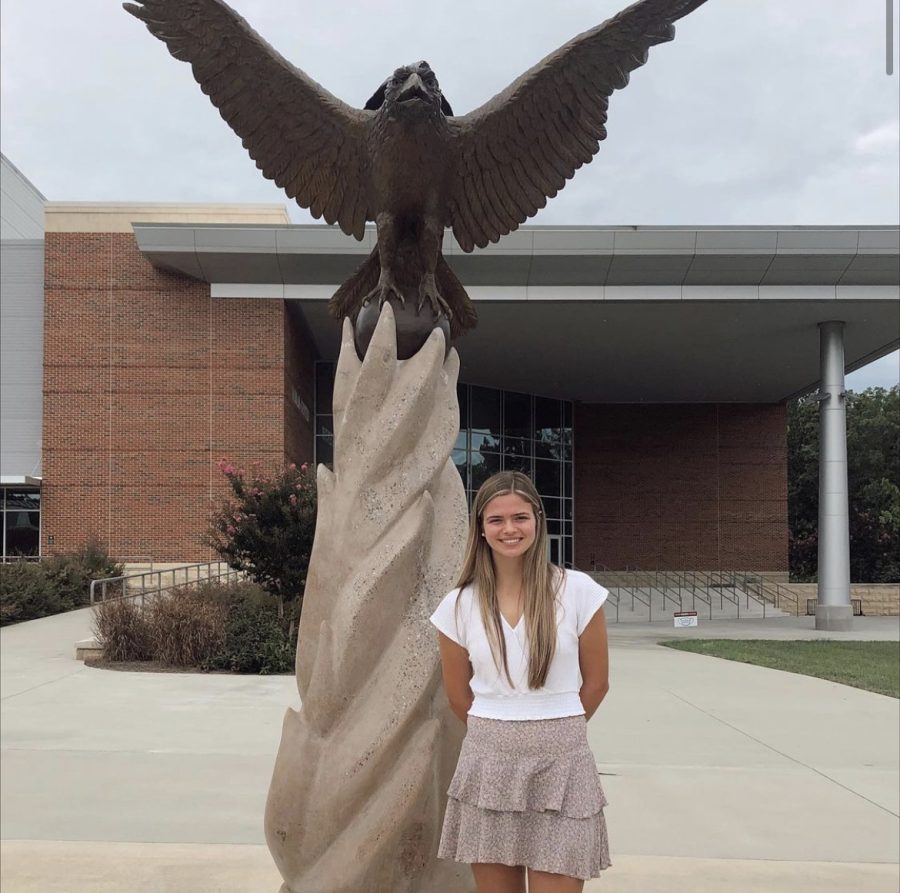 Payton Swart
Playing college softball has been Payton Swart's dream since her freshman year. Now, in her senior year, she committed to play softball for Elon University (EU) next fall. EU is an NCAA Division I college in Elon, North Carolina competing in the Colonial Athletic Association.
COVID-19 has had a major effect on Swart's recruiting process, "I couldn't talk to any Division I schools or go to their campus for a whole year during my junior year, which would have been when I would have gone to any of them, so I had to commit pretty late, but I am still thankful for how everything worked out," said Swart
After all of these setbacks, Swart credits her recruiting process to a relationship. "Coaches can talk to you a lot, and then out of nowhere, they might just not communicate with you for a couple of months, so you're like okay that's over. So things come and go, but in the end, it usually works out," said Swart.
Before committing to EU, Swart also had offers from Christopher Newport, Bridgewater, Roanoke and Randolph. Additionally, she was talking to Shepard and Emory & Henry College. For Swart, EU stood out because "the campus is so pretty. It was awesome when I first visited, and it's small, but it's still Division 1, so it was the best of both worlds."
After committing, Swart texted her trainer who had a big part in her recruiting process, and then she called all of her family members to tell them the exciting news. Swart is now focused on taking the softball team past regionals.
"That's kind of always where we get and then we just fall short, and it's always such a sad game, but I just want to have fun, cause we always have so much fun, so I just hope for that again," said Swart.