Boys basketball aims for district title
Ahead of the 2021-22 winter season, the team has high hopes for a successful season
This year begins a new era of Fauquier basketball. After the departure of longtime coach Wayne Brizzi, who led the Falcons for the last 27 years. Incoming is coach William Hatchet. This biggest difference implemented by Hatchet will be a very fast paced offense. On the defensive side of the ball the Falcons will look to apply lots of on-ball pressure and force turnovers, leading to quick and easy baskets. The Falcons take pride in claiming that any player will be trusted to bring the ball up the court. This year the falcons feature a deep experienced roster featuring many seniors and many key contributors from last season, when the falcons finished 6-3. The team was unable to compete in the postseason due to COVID-19.
The end of last season has added motivation and an edge to this falcons team. Senior Kevin Chienku stated "Our goal is to win a district championship, which we all believe is very realistic." Chienku, is another key senior who will impact the game on both ends of the floor with his superb athleticism. The Falcons will look to put lots of points on the board with a fast paced offense led by Luke Harris, Oscar Lemus, and Dylan Donner who can all score the ball at a high rate from all three levels. Senior duo Harris and Lemus provide important leadership, defense, and scoring which should guide the Falcons to many wins. Freshman, Dylan Donner, also looks to provide lots of scoring for the Falcons. Senior big man Chris Chirasello will have an impact on both ends of the floor as well with great size, shot blocking, and rebounding for the Falcons. The Falcons roster is very deep including Christian McCauley, Collin Anderson, Dylan Taylor, Jackson Kelso, Damari Williams, Kaden Fox, Michael Fitts, Ethan Brown, Jaheem Watkins, Zach Potucek, Rey Ruiz and Craig Riddle.
With the season being a regular length, opposed to last year's shortened season, there are many games to look forward to. Senior guard Dylan Taylor claims "both Kettle Run games, home and away will be huge for us and personally, I look forward to those the most." The Falcons open the season with a scrimmage at Charlottesville High School on November 23rd. The first regular season game for the Falcons falls on November 30th at home against Western Albemarle. With a great blend of scoring, shooting, playmaking, and defense, the Falcons come into the season with very high expectations.
View Comments (3)
About the Writer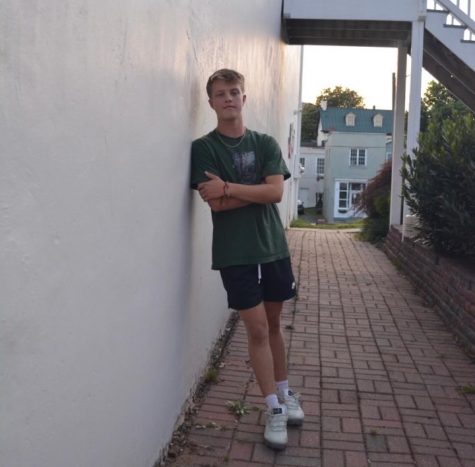 Nate Hensley, Staff
Hey everyone! My name is Nate Hensley. This is my first year as part of The Falconer staff. I am in Journalism one and a junior this year. I look forward...