Musician Spotlight: Shelby Rochez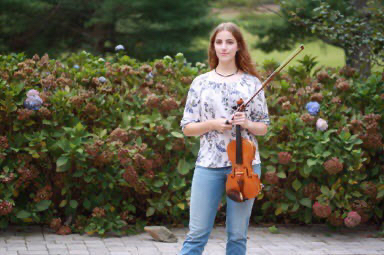 Shelby Rochez, senior, started playing the violin in sixth grade. "All my friends were doing it, and I didn't want to be left out. Then they all dropped out, and I developed a passion for it," said Rochez. Since then, Rochez has made Junior Regional Orchestra two years in a row, a competitive group for high school students, and has continued pursuing music throughout her school career.
This year, Rochez was selected sixteenth chair out of 200+ violins through an abnormal audition. "It used to be an in-person audition, but then with COVID it's been virtual. I was in my basement, and I had to deal with all the technological problems," said Rochez.
In addition to playing the violin, Rochez is involved in other musical groups and instruments. "I'm in the marching band; I learned mallet percussion. I play the steel pans, and I know how to play piano and guitar, but I'm not proficient at them." Outside of school, she has also been a part of the Allegro Youth Orchestra and the Piedmont Symphony Orchestra.
Rochez attributes her musical success to hard work, as opposed to a natural proficiency. "If I were to be any other person in the school picking up an instrument I would still have to work just as hard. I don't have, like, a 'knack' for it, but I do have the drive for it," said Rochez.
In the future, she plans to double major in violin performance and music industry, something she realized after a field trip. "The choice to have it be my career was inspired by a violinist named Ray Chen. I went to see him at the Kennedy Center with the Youth Orchestra in eighth grade, so I've known for a long time that I wanted to be a violinist," said Rochez.
Rochez shares some wisdom for students interested in music: "It's never too late to start. A lot of people are scared because they did not start in middle school. Especially for high schoolers, you could still have a career in music, you just have to put time into it," said Rochez.
Leave a Comment
About the Writer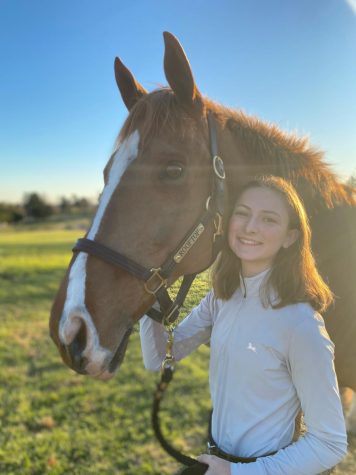 Ali Patusky, Features Editor
Hi! My name is Ali Patusky and I am a junior. This is my second year writing for The Falconer and I am the Features Editor. I write for a local magazine...