Fashion Spotlight: Tamia Thorpe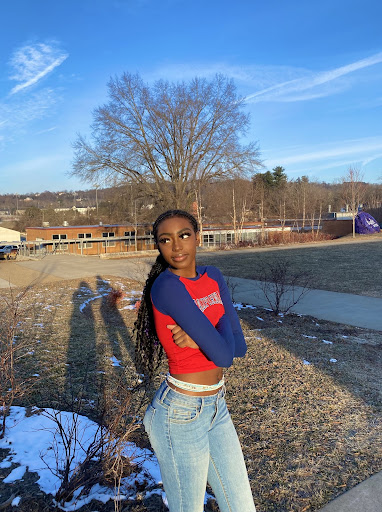 Q. How would you describe your style?
I definitely have multiple styles. I can describe it as urban, alternative, Street, preppy, and others.
Q. What kinds of outfits or clothes do you enjoy wearing?
"I love co-ords like matching sets and knitted clothing. I wear a ton of baggy clothes when I don't know what to wear. I always go with a big sweater and black jeans or a little top in big pants."
Q. What makes you passionate about good fashion and what you wear?
"Expressing myself is a big part of me and how I do that is with the clothes I wear. I always want to look put together even if I'm not actually put together. I just love feeling pretty and fashionable."
Q. Tell me about the waist beads in the photo. Where do you usually get them from?
"I got my waist beads from my African shop in Woodbridge last year in November. I haven't taken them off since. I love them and plan on adding some more beads later."
Q. Have you always been into fashion, when did it start?
"Honestly no, I used to just not really care what I wore or look like, but I always wanted to dress like I do now. I started getting into fashion during quarantine/Covid actually."
Q. What trends do you love most?
"I absolutely love Y2K, cottage core, streetwear, soft girl core, dark academia, light academia, monochromatic, and the baddie aesthetic."
Q. When do you love to dress up the most?
"I love the dress the most when I go out with friends because there's basically no rules to what I wear. I don't have to worry about dress code, judging, or putting a jacket over my outfit."
Q. Who would you say inspires your type of fashion?
"My biggest inspirations are Teyana Taylor, SZA, Doja Cat, Monster High and the Bratz."
View Comments (1)