Athlete Spotlight: Kingsley Menifee
Q: How long have you been wrestling and how did you get involved with it?
A: I started when I was 5, 6, maybe. It's been quite a while. I got in trouble in elementary school, and I was sitting in the office, and the gym teacher who was the head wrestling coach for the high school, called my mom and told her that I should get into wrestling, and I kind of fell into it after that.
Q: What is your favorite thing about it?
A: The atmosphere. I just love the energy the crowd brings.
Q: What is the most valuable thing that you have learned from this team?
A: Cherish all the moments, because it's a once-in-a-lifetime thing, and you're not going to be on a high school team again.
Q: What are your plans for wrestling in the future/in college?
A: I'm already committed to college, [I'm going to] Cornell. I have another 4-6 years after high school to keep doing what I love.
Q: How do you feel about the season starting and how do you think it will go?
A: [It's been going] well so far, we've been having so much fun, practice is high-paced, it's good.
Leave a Comment
Thanks for reading The Falconer. We're happy to provide you with award-winning student journalism since 1963, free from bias, conflicts of interest, and paywalls. We're able to continue with the generous support of our local community. If you're able, please consider making a donation. Any amount is incredibly helpful and allows us to pursue new and exciting opportunities.
About the Writer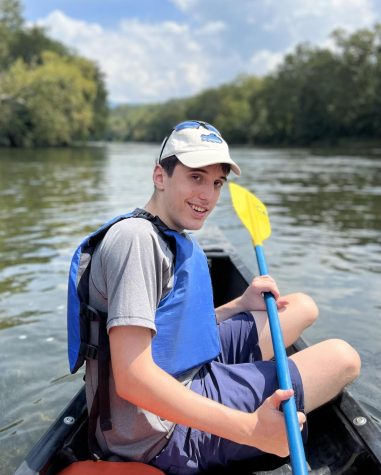 David Achter, Editor-in-Chief
Hey! My name is David Achter, and I'm an Editor-in-Chief. I'm a senior, and this is the third year I've worked with the newspaper. I am a volunteer EMT...