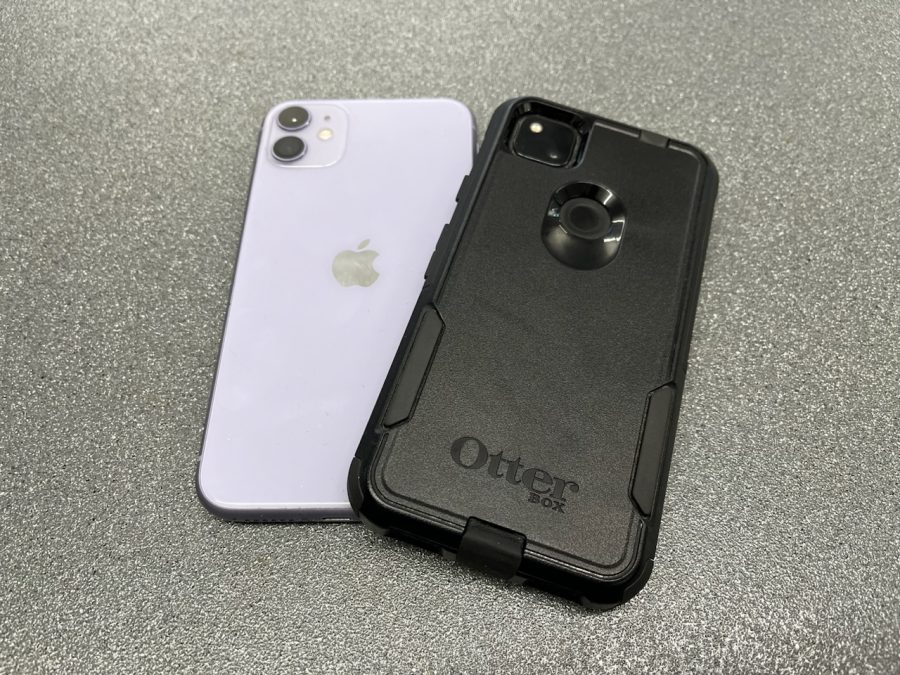 iOS vs Android: Which is the Better Operating System?
December 12, 2022
PRO: Android
The operating system Android usually is viewed upon with disdain as a less refined, more complicated system to use on your cell phone. While there used to be some truth to this, the modern-day Android experience is far superior to that of its main competitor, iOS, developed by Apple. I switched from an iPhone to an Android phone years ago and have never regretted the change.
Unlike iOS, Android is a free and open source operating system, and anyone with a computer can download and view the code. This creates a degree of trust and transparency with the operating system, since, at its core, any individual with relevant coding experience will know exactly what they are using. Apple makes substantial claims about how private and secure they are, but since there is no way to verify those claims by viewing the code yourself, they remain only claims.
Android is famous for the customization it offers its users. Anything you imagine can be customized, from the icons of your apps, to the shape and color of default text, and more. Every time I look at an iPhone's home screen, I think about how obnoxiously boring it looks. Personally, I was always frustrated with iOS since I could never change the things I wanted to. Android eliminates this problem entirely.
Android also introduced many things long before Apple ever did. For example, Apple introduced support for widgets, miniature app displays on the home screen, in its iOS 14 update, released in 2020. Meanwhile, Android introduced widgets in its 1.5 update, released in early 2009. This is one of many examples of Apple copying the many things Android has already done. Android has almost always led the charge on software development, which Apple will copy.
Another benefit of Android doesn't necessarily come with the software, but with the physical hardware itself. Since Android is open-source, different phone manufacturers compete with each other to develop the best possible phones, at low prices. This creates healthy competition between manufacturers and results in a benefit for the average consumer, since they have more (and better) options to choose from, at a variety of prices. This is why Android phones almost always have the leading innovations in smartphone technology, such as always-on-displays, multi-camera systems, and more. Apple, meanwhile, is the only company to produce devices for their iOS system, and thus you are stuck with whatever they decide to offer you.
Android remains the best operating system for smartphones. Its competitors trap you in a closed-down ecosystem, while Android allows you to do whatever you wish with your phone. Constant innovation happens in Android, and its users are almost always the first to experience cutting-edge technology. For those looking to purchase a new phone, I highly recommend giving Android a try.
About the Writer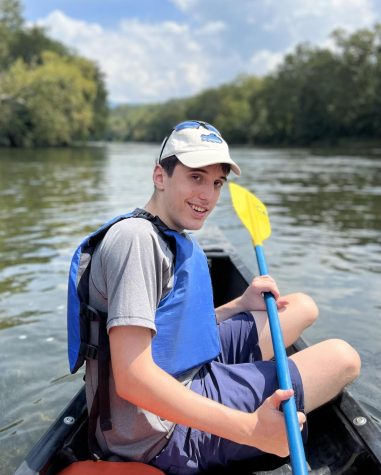 David Achter, Managing Editor
Hi! My name is David Achter, and I'm the Managing Editor. I am a junior and enjoy working with computers, writing about news, and having fun outdoors....
Leave a Comment
PRO: iOS
Apple's operating system, iOS, and Android both provide users with comparable experiences, especially in recent years. While many features overlap between both systems, iOS outshines Android because of the iOS-specific features that the system offers users.
iOS and the Apple ID allows users to unite all of their devices in a so-called Apple Ecosystem. This system links all of a person's Apple products, meaning their iPhone, Apple Watch, iPad, iMac, and even their car (through Apple CarPlay) will stay connected. Unlike Android, iOS links all of a user's devices, so they run together smoothly.
Another example of how iOS is superior to Android is FaceTime. iOS users can instantly connect to other iOS users through a video call. FaceTime was made available to Android devices in September 2021, but it is a much more complex process. There is no Android app for FaceTime. Instead, for Android users to FaceTime, they must follow a link sent by an iOS user. After following the link, they can join the call in a browser.
Unlike Android, iOS provides a sleek and easy-to-navigate user interface (UI). iOS' UI is consistent throughout the entire Apple Ecosystem. iOS provides users with a less cluttered experience, making the products easier to use. While Android has made strides in user accessibility in recent years, iOS still comes out on top.
Apple has strict regulations and processes that an app has to go through before becoming available to users. This process prevents apps that crash or have bugs, have poor performance, or have privacy concerns from being downloaded onto an iOS device.
iOS devices are more standardized, making it easier for app designers to develop their apps for iOS than for Android. Androids have a lot of diverse devices, meaning it is hard to design an app that will work well and look good on these devices. Many apps are released for iOS before they are for Android because of this reason.
Cameras on iOS phones are consistently better than those on Android phones. While some of the higher-end Android phones have decent cameras, other Android phones have far inferior camera quality than iPhones. iOS provides a seamless photo-taking experience and produces consistently higher quality photos than Android.
iOS is clearly the superior operating system. It is the most popular operating system in the United States, and for good reason. It provides a far more user friendly experience and many features that Android doesn't touch. iOS' sleek and elegant design makes the user experience more enjoyable.
About the Writer
Catherine Arellano, Editor-In-Chief
Hi! My name is Catherine and I am Editor-in-Chief of the Falconer. I am a senior this year, and this is my third year with The Falconer! In addition to...
Leave a Comment