A Book Based on Acceptance: "Autoboyography"
"Autoboyography" has a lot of character development throughout the story and starts off with a bisexual, half-Jewish teenage boy named Tanner who moves from his home in California to a Mormon town in Utah. His family had always accepted his sexuality, but moving to Utah drove him to move back into the closet.
At the time of his move, he only has one semester left of high school, and tries his best to endure the remainder of it, so he can move out of Utah and head off to college.
In the novel, Tanner's friend Autumn dares him to take the prestigious Seminar, where students have to make a draft of a book in one semester. Of course, this is where the romance begins. Tanner meets Sebastian, a prodigy at the Seminar, and he immediately falls in love. It takes him a while to realize that Sebastian is a brother at the church.
Throughout the book, it is found that the story has conflict. Being half-Jewish in a Mormon town can and will be difficult, especially when crushing on the bishop's son, as another guy, but Tanner makes his way through it. Tanner's experience as a Jewish and bisexual person in a conservative town provides the reader with a great insight into just how much a supportive family can help LGBT youths.
The main character Tanner is quite relatable for many young LGBT people. He's struggling with his identity in a town where most of the population is not as accepting as his parents are. Being in high school can be rough enough, and yet, he makes his way through. The characters were easy to understand, and it was definitely not a boring story.
I believe that this book is great, but it isn't for everyone. There are some suggestive themes in the book, and some people might find it uncomfortable. This is exemplified in the way that religion is shown in the novel. Some people may be triggered or might find the representation of the Mormon church in the book offensive or not correct.
The school library does not own the book "Autoboyography," but they have books kind of like it such as "Red, White and Royal Blue". It has a different concept, but it's still an LGBT story, and it deals with the same problems of acceptance. If interested in "Autoboyography," it is available to buy for under twenty dollars on different online shops.
Leave a Comment
About the Writer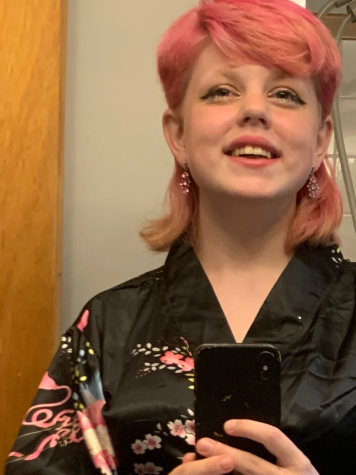 Alec Crandall, Staff
Hello! My name is Alec. I am a freshman here at FHS. I've enjoyed writing for as long as I can remember, and I am excited to have the opportunity to...