"10 Things I Hate About You" is a Classic Romantic Comedy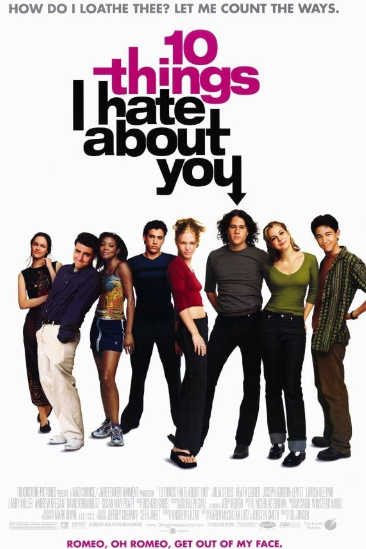 "10 Things I Hate About You" is the perfect movie to watch in February. Although the title may be a little misleading, it's a charming romantic comedy. The film, first released in 1999, is regarded as a classic in the teen movie genre and has developed a massive following.
The movie is about Kat Stratford who is beautiful, smart and abrasive to most of her peers, meaning that she doesn't attract many boys. Bianca, her younger sister, is unable to date until Kat gets a boyfriend due to house rules, so strings are pulled to set the gloomy damsel up for romance. Soon Kat crosses paths with handsome new arrival Patrick Verona, who has a few tricks up his sleeve to break through her tough exterior.
This movie will reel the viewer in with great performances by Julia Stiles and beloved heartthrob Heath Ledger. The loveable chemistry between the two is heartwarming and captivating, and you'll root for the characters to find love in this charming storyline. This modernized adaptation of William Shakespeare's "Taming of the Shrew" is exciting, has great dialogue, and is filled with laugh out loud scenes that will keep viewers entertained throughout the film. For a romantic teen comedy, this film is written phenomenally.
The soundtrack, which features 90s alternative rock, perfectly captures time, place and character. The casting choices for the film were spot-on, and the actors fulfilled their roles well, bringing uniqueness and personality to every character. The main characters are richly developed and portray emotions that are both relatable and entertaining.
"10 Things I Hate About You" is a well written, feel-good comedy that is still holding up as a fan favorite in today's modern audience. This film's witty characters and classic love story make for an endearing film that never gets old. Grab your valentine and a box of chocolates, and enjoy this heart felt film.
Leave a Comment
About the Writer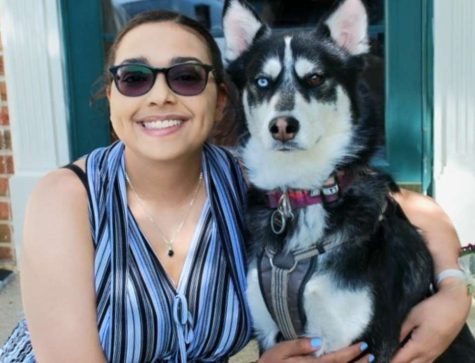 Lacey Hackett, Staff
Hey! My name is Lacey and I am a senior. This is my first year taking journalism, and I'm so excited to be here. I love talking about sports, music, movies...