Artist Spotlight: Emory Lillard
Senior Emory Lillard has studied art for her entire four years here at Fauquier. When it comes to the importance of art, Lillard said, "It helps me express myself and it's really fun to be an artist because you can create anything you think of." Lillard dedicates a daily time slot aside to create and work on her art. Lillard is inspired by current events in the world and fantasy, specifically Ancient Greek mythology. Lillard explains her favorite time to create by saying, "I wait till it gets dark, especially in the middle of the night when I can't sleep."
One of Lillard's goals is to complete 15 slides for her AP Art presentation, which will feature women in the Divine Feminine and women throughout history. The Divine Feminine is known as the feminine energy that unites and holds the earth together. When describing what her presentation will be, she said, "I'm gonna start with the first woman, Eve, and go down through history with me and my mom being the last one."
The Renaissance, Ancient Greek and Broken Color are just a few of Lillard's favorite painting styles. "I also like cartoon style, but mostly realistic oil paintings," Lillard said. Lillard plans to attend VCU next year to further her skills and continue artistic studies. Lillard states that she is thinking about designing wedding dresses in the future but is still undecided about her career path in the arts. "I like all aspects of art, but fashion as well," Lillard said.
Leave a Comment
About the Writer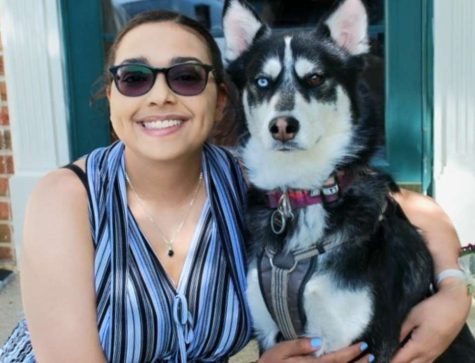 Lacey Hackett, Staff
Hey! My name is Lacey and I am a senior. This is my first year taking journalism, and I'm so excited to be here. I love talking about sports, music, movies...