Dual Enrollment Numbers at a High Last Term
Dual enrollment is becoming an increasingly popular option for high school students who want to get a head start on college credits. FHS has seen a significant increase in dual enrollment numbers during the fall term, with 223 students enrolled in the program and a total of 1,385 credits earned.
According to director of counseling Mark Bjorkman, dual enrollment numbers at FHS have been strong in recent years. "The COVID year, we were down a little bit, and I think everything was down during the COVID-19, but we've continued to be strong. Although, I think we've submitted over two hundred applications for dual enrollment this time, so we're gonna be high again. But I think the culture of folk here tends to think that dual enrollment is going to be very helpful for them," said Bjorkman.
Approximately 20 percent of FHS's total student population is enrolled in dual enrollment programs. The 2023 senior class is the smallest class seen at FHS in recent years, with only 291 students, but a large number of students are still taking advantage of the dual enrollment option.
The most popular dual enrollment courses at FHS are AP US History, AP Government, and AP English Language and Composition. However, the school is looking to expand its dual enrollment offerings beyond traditional academic courses. "We've actually looked at trying in a dual enrollment sense to look at not only the academic, but also electrical and things like that," said Bjorkman. "It would probably work towards a certification to help you with a job, instead of an associate's degree," Bjorkman said.
The high dual enrollment numbers at FHS display the value that students and parents place on getting a head start on college credits. As the school continues to explore new options for dual enrollment, it is likely that the program will continue to grow in popularity in the years to come.
Leave a Comment
About the Writer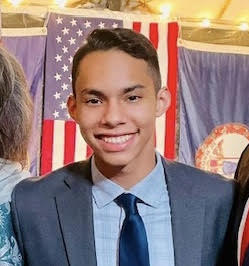 Angel Alvarado, Staff
Hi! My name is Angel Alvarado and I am a senior at FHS. This is my first year taking journalism. I used to wrestle and play soccer. I like to read, listen...