Tselides Interns at FISH
Maggie Tselides is taking advantage of the senior government internship program opportunity that is provided to students. She interns with Fauquier FISH, a nonprofit organization that offers services such as a food pantry, production of weekend power packs and other similar programs that help the community.
Tselides describes what makes Fauquier FISH different from other meal assistance programs, saying, "It's not [just] items of food, it's more like meals." This senior government internship program is a way for students to get involved in their community, but Tselides' involvement in this nonprofit doesn't end on school days. "I also volunteer on weekends," Tselides said.
Tselides has performed a multitude of tasks while interning with Fauquier FISH. Tselides says, "I do different things everyday. I do data entry sometimes. I also make meal kits and weekend power packs for the school." Fauquier FISH's 'power packs' provide food packages for families of the community that are in need.
The senior government internship program is an opportunity for seniors to get experience in the workforce and make connections with the community. Tselides describes her overall experience with her internship, saying, "It's really fun and I've met some really nice people."
As with all classes and programs, there are some downsides. Tselides has one element of criticism about the program, saying, "I feel like some of the work that the teacher has us do doesn't really go along with the internship."
The senior government internship program gives students new-found freedom and responsibility, allowing them to leave school for the internship themselves. Tselides recounts another benefit of interning, saying, "It's a good thing for colleges to see that you're doing something in your community."
Leave a Comment
About the Writer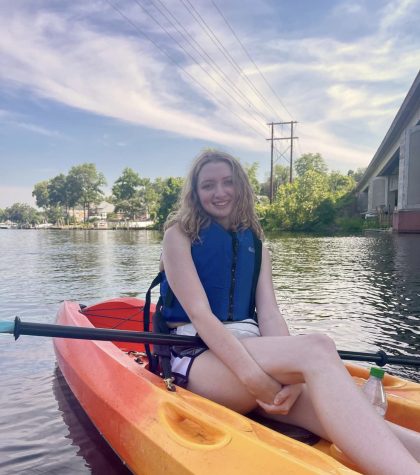 Shannon Seiler, Staff
Hi! My name is Shannon Seiler and I'm a senior at Fauquier. This is my first year taking journalism and I'm excited to contribute to The Falconer....