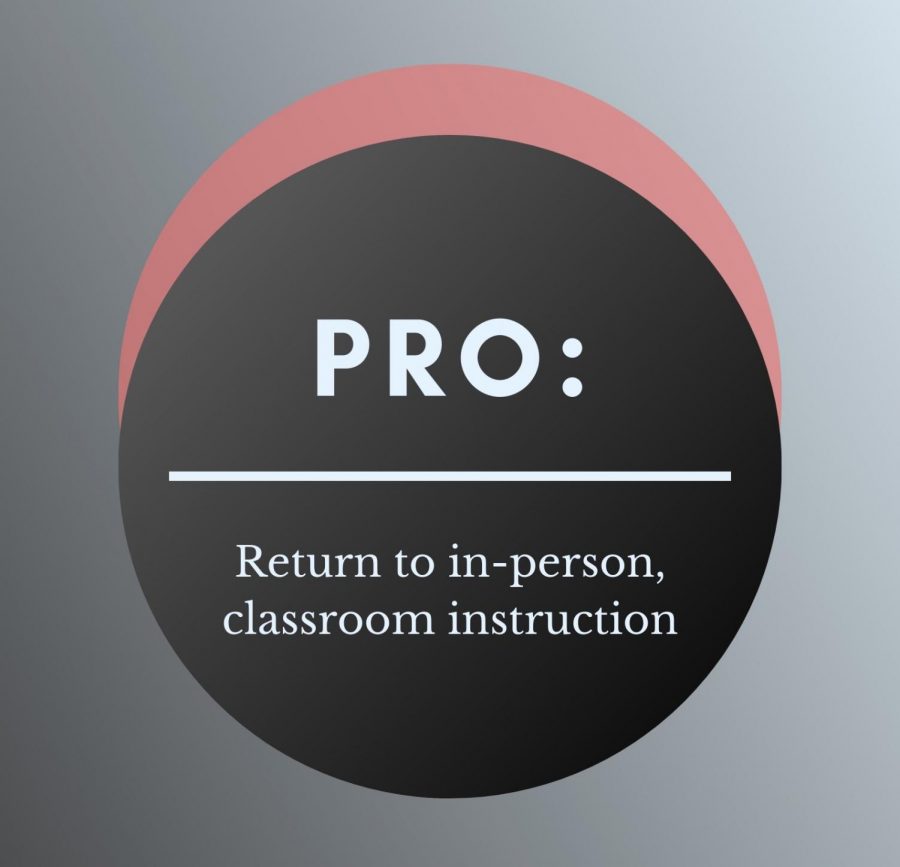 made in Canva by Catherine Smith
Key Factors of Why We Need to Return
As you might know, Fauquier County Public Schools (FCPS) are reopening on November 9, and everyone has their own view on the subject. According to unpopular opinion, I think going back to school will be a good thing.
Some kids are having an issue with the online school system, with the 30 different tabs you have to have open at once for only one class or sitting in front of a computer for several hours in their own house. There are a lot of kids, like me, who have a hard time focusing on school especially because it is so easy to push to the side and forget about. If we are back in school, it will help keep students on track because they are in a controlled environment.
Another thing is, let's be honest, how many kids come to school, not to go to class, but to see friends or get away from a bad home environment? They are now stuck at home and are lucky if they have a job to go to so they can socialize or getaway. According to EdSource, it has been proven that depression, in ages 12 and up to adults at age 25, has risen by 9 to 11 percent since COVID-19. On top of all this, kids don't readily have access to a counselor or even just a teacher to talk to.
The students aren't the only ones affected by this. Parents are now responsible for students going to class and getting their work done, on top of their own job. Teachers are in a similar position. They don't have an option, they have to go into the school building unless they have a medical condition allowing them to stay home. This is how it should be for students.
Going back to school will be good for a lot of people. It will help kids focus, have the support they need and they won't be sitting at home driving their parents insane. As long as precautionary measures are met, like wearing masks and social distancing, it will be more beneficial than harmful.