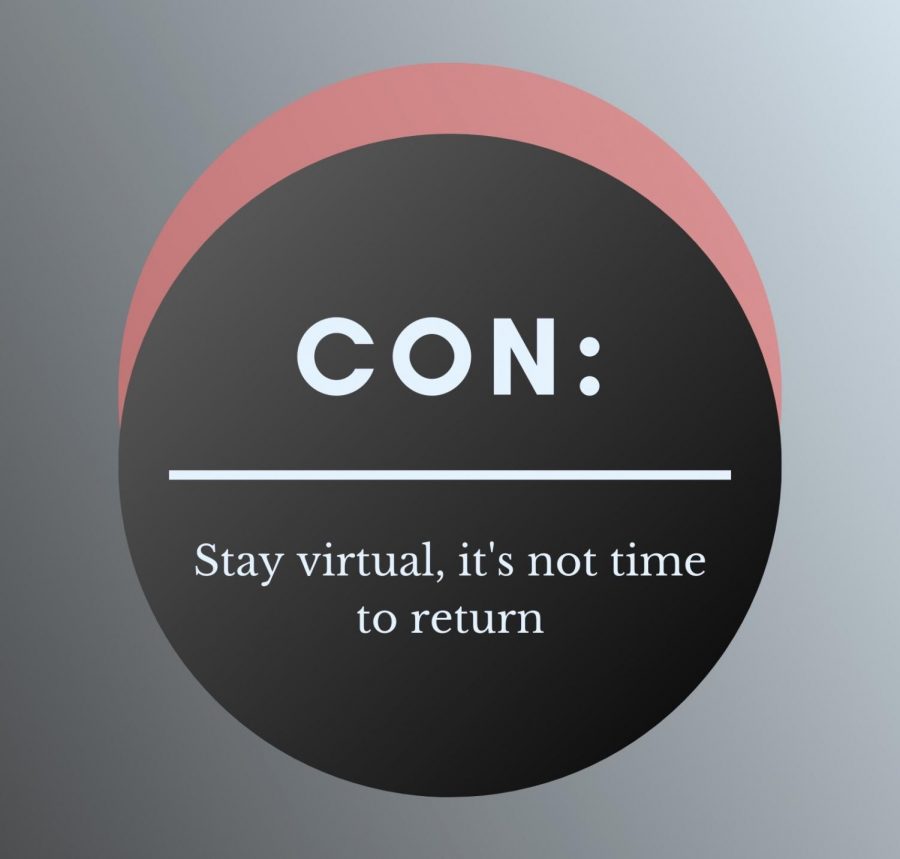 made in Canva by Catherine Smith
The Risks and Reasons Behind Not Returning
With the announcement of schools reopening on November 9, a lot of opinions on the reopening are being expressed. I, myself, have a lot of reasons, both personal and factual, on why schools should not reopen and if they do, be even more cautious.
At the school board meeting, on September 23, it was announced that school's expected outbreaks to happen, which if we expect an outbreak to happen and endanger a number of people, not just students, we should not be reopening. They also said that they were prepared to handle these outbreaks. However, they did not go into detail leaving many, including myself to wonder what that protocol includes.
The risks are high for me, with my mother being high risk due to various genetic medical conditions. This leaves me wondering if I could be predisposed to having a worse reaction if I were to get COVID-19.
There are many kids in my situation, or a similar one, that are not being taken into account. If you are aware that you or a family member are high risk you would turn to the online option, but that may be at the expense of satisfactory learning. There are also plenty of kids who could be undiagnosed, putting them at a higher risk, or be detrimental to the family.
With this comes the fact that the risks of physically going back to school are overwhelming. I feel that students have to seriously consider what they are willing to risk. Does satisfactory education and social life mean more than health and the well being of others? They may even have to do research on their own which is time-consuming and can result in misinformation.
There is nothing to show that students going back into the building will always follow all of the new rules and regulations being implemented. It is entirely possible that it won't always be enforced, students will not social distance and may even get together outside of school without any masks.