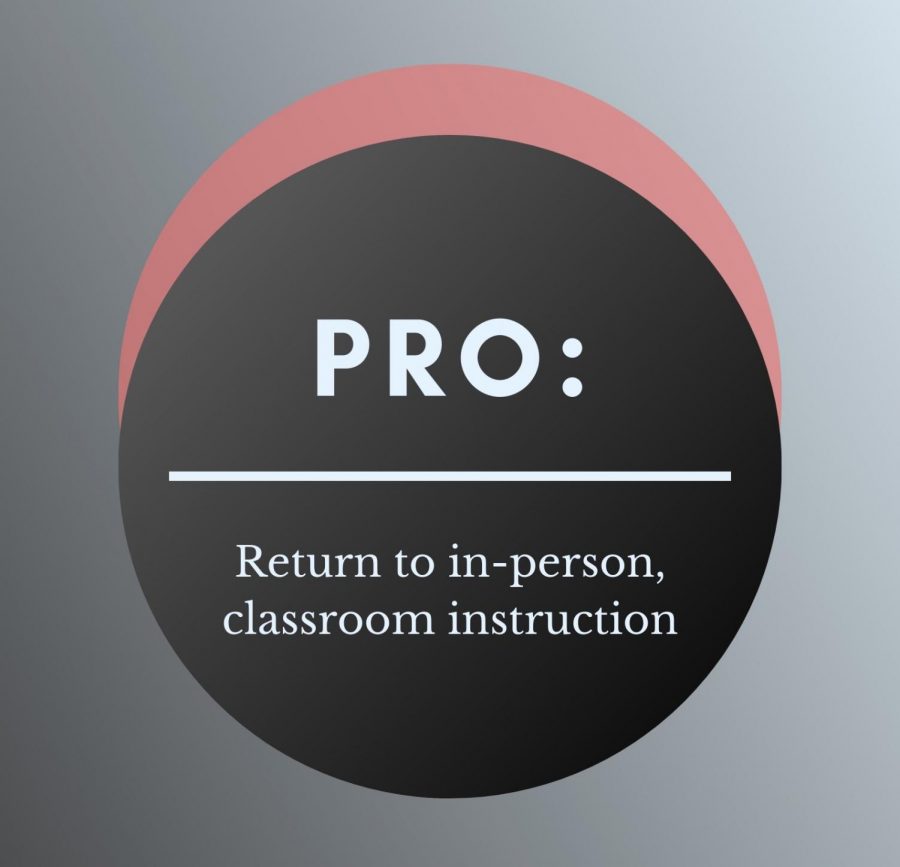 made in Canva by Catherine Smith
Gaining a Better Education in the Classroom
The risks of going back to school are different for each person. The method the Fauquier County Public School (FCPS) School Board decided on allows students and parents to decide for themselves. For me personally, there are gains to going back to in-person instruction, I will get a better education in person.
The effects of kids having to stay home and not socialize are admittedly present. I have been less productive and less motivated to complete my assignments compared when I had in-person instruction. This has taken a toll on my grades causing extra stress. I think it is good that schools are reopening because of the mental health aspect.
According to counselors many people are experiencing similar increased emotion and struggles. This is to the extent that counselors and psychiatrists are conducting studies. Online schooling has been linked to "fatigue, headaches, lack of motivation, avoidance/procrastination, ineffective time management, feelings of isolation due to limited socialization in peers, minimized awareness and understanding of others created by in-person dialogues," according to a report from The State News.
Many schools provide students and parents with the option to return to full face-to-face instruction. Families then wouldn't have to go through all the obstacles to have a successful online schooling journey. A family member of mine, who deals with a similar situation, is a major proponent for students like me.
So yes, of course, I understand the concerns of going back to school with COVID-19 still around, especially if someone you love can be gravely affected by the virus. Although, by following the right precautions we can help lessen the chances of outbreaks. According to the Center for Disease Control (CDC) these precautions include creating pods of socially distanced students, washing hands, not touching your face or mask, staying home when sick and limiting the use of shared objects.
For me I believe I will gain more at school with face-to-face instruction. I work better in person and I am willing to risk going back if that means I will get more out of my education.