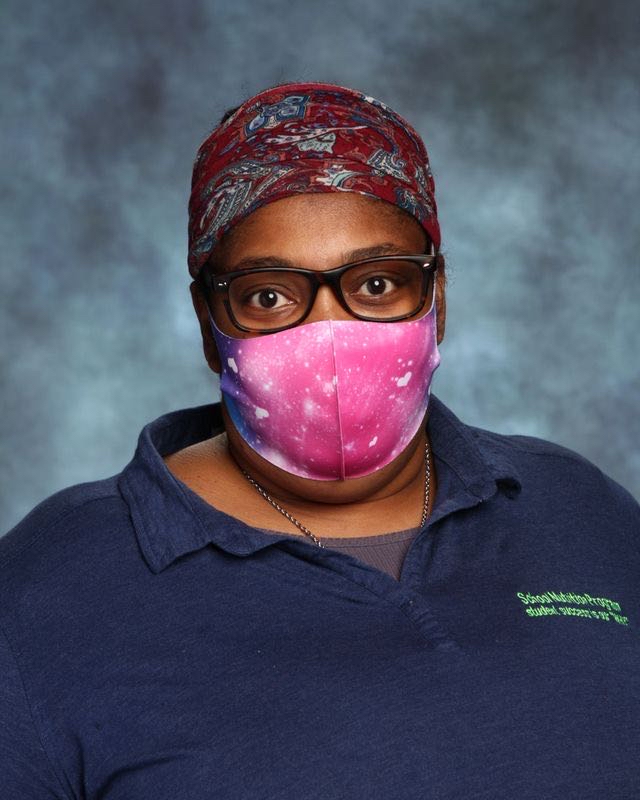 Sheneka Clinkscal
Q: How long have you been a part of the Falcon Cafe staff?
A: I have been a part of the FHS Falcon Cafe for 24 years.
Q: What did you do before coming to FHS?
A: Before coming here I worked in the bakery at Safeway. 
Q: Hobbies outside of school?
A: Spending time with my family, taking trips to New York.
Q: Any favorites (color, food, style, books, movies, etc.) that you´d like students to know?
A: Favorite color is blue.
Q: If you could be anything else in the world what would you be?
A: Nothing, I enjoy life as is. 
Q: Motto or life saying?
A: ¨Dream big. Make it happen.¨
Q: Role model:
A: My mother.
Q: Anything else you like the students to know about you?
A: I would love to see all of them succeed in life. Please live life to the fullest.