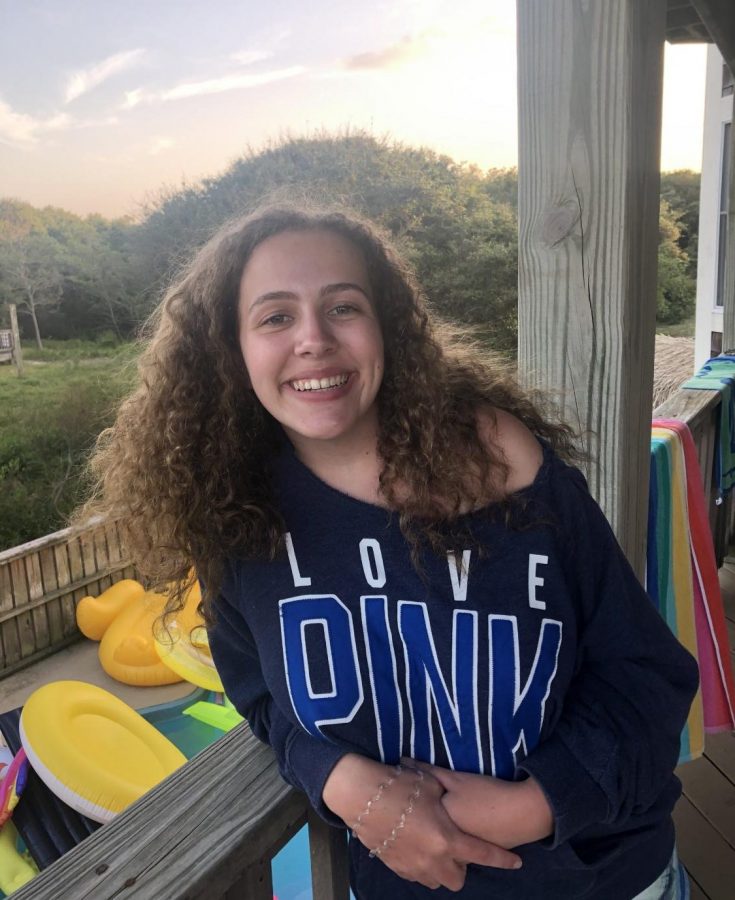 Helene Burch
Helene,
Although you have only been part of the Falconer for one year, you have already become an irreplaceable staff member in our team. We're going to miss you so much but know you will go on to change the world.
As our first year News Editor you brought an incredible amount of knowledge to the team. Not to mention writing almost 40 articles in two semesters! You continued to write meaningful pieces all the way until the end. We couldn't have done this without you this year and all the poignant, in-depth pieces you wrote for Fauquier.
Thank you so much for deciding to join the staff. Despite being new to the program, you came in so committed and ready to work, and that is something that should be admired by everyone. Good luck in college! We know you are going to do great things in life and will build the best future for yourself.
From,
Your Managing Editor, Catherine Smith
–
Messages from the Staff:
Helene!! This entire year, you've been such an amazing writer and friend and I'm so glad I've had the chance to work with you. Every article you write turns out amazing and you always put 100% into your work. I'm gonna miss you!
– Margaret
HELENE!! Thank you for being the greatest news editor, I seriously don't know what we would have done without you. I always enjoyed reading your reviews, even if you didn't like them, I thought they were always AMAZING! I know you will do great things in life and I wish you nothing but success and happiness! We are going to miss you so much!
– Drew
Helene, I just met you this year but I'm glad that I had the chance to get to know you. I appreciate how nice, helpful, and understanding you are. The turf opening this year was a lot of fun and I was very grateful that you were there. Wish you the best of luck and I will miss you!
– Lily Hayostek
I haven't really gotten to know anyone during my limited time in the club, but I can safely say that you seem to be a very outgoing person. You definitely bring life into the places you go, and I honestly believe that you will end up being successful with your dreams of becoming a full time journalist. I wish you the best on your journey through life. p.s thanks for bringing that strawberry lemonade from Panera that one time. It made laying out the newspaper a little more bearable.
– Josh
Thank you for all the time and dedication you've put into the paper!
– Sabrina