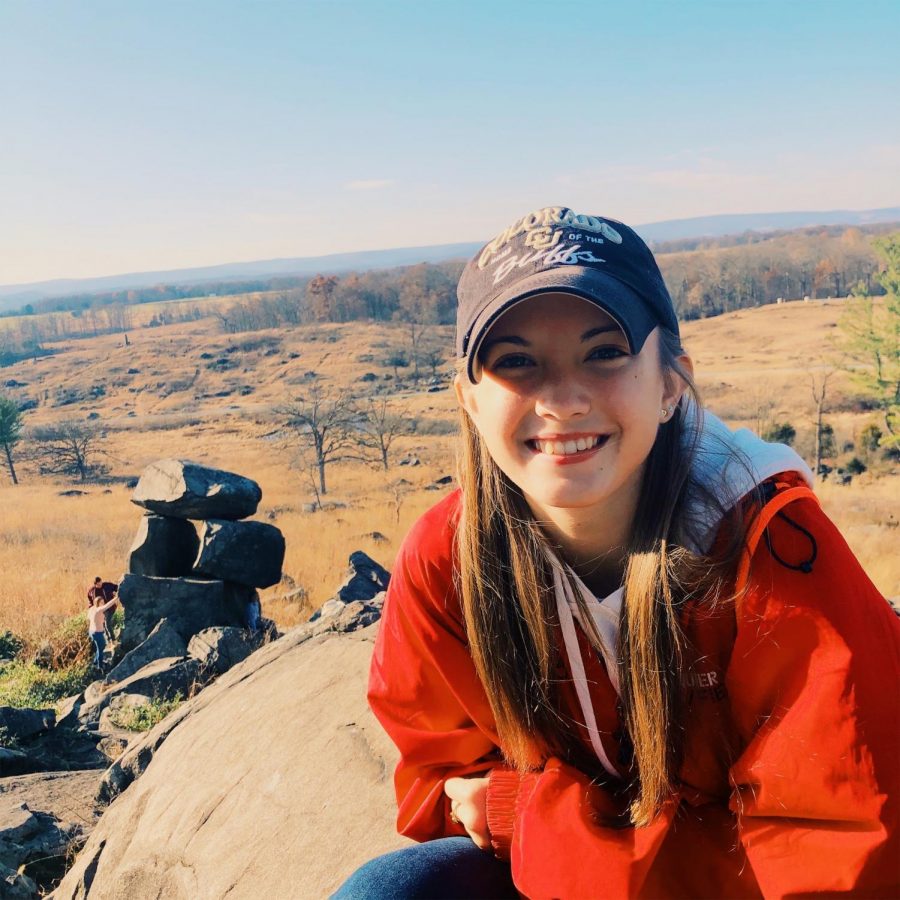 Ashley Halbrook
Ashley,
Social Media is no easy task and it's one of our greatest challenges but you stepped up to the plate. I remember talking with you at the beginning of the year about ways to create an engaging site and this past year you've brought great ideas to our Instagram and Twitter feeds. We can't thank you enough for increasing our followers.
We're going to miss you next year and the ambition you brought to meetings while brainstorming for the YouTube Channel. I'm sad I didn't get the chance to work with you physically in the classroom but your sweet personality made it easy to communicate.
Thank you for always being willing to send in a photo or go out hunting for one for virtual students. We were always the best at playing text message phone tag or responding to each other at random hours of the mornings. Good luck in college!
From,
Your Managing Editor, Catherine Smith
–
Messages from the Staff:
Ashley! I've only known you a year but I'm so glad that I have gotten to know and work with you. Social media is a huge part of the Falconer and you are always so amazing at it! Your also a really great writer and I'm glad that we've been able to work together!!
– Margaret
Ashley was the heart and soul of the Falconer IG and Twitter! Your hard work to make our social media platforms always up to date did not go unnoticed. Thank you so much for all that you did for the Falconer, we will miss you dearly! Good luck Ashley, you will do great things!!
– Drew
Ashley- I don't really know you well but when I did talk to you, you were very nice and sweet. I like how I can talk to you about any ideas or questions for the newspaper. Good luck next year!
– Lily Hayostek
We will miss you!
– Sabrina