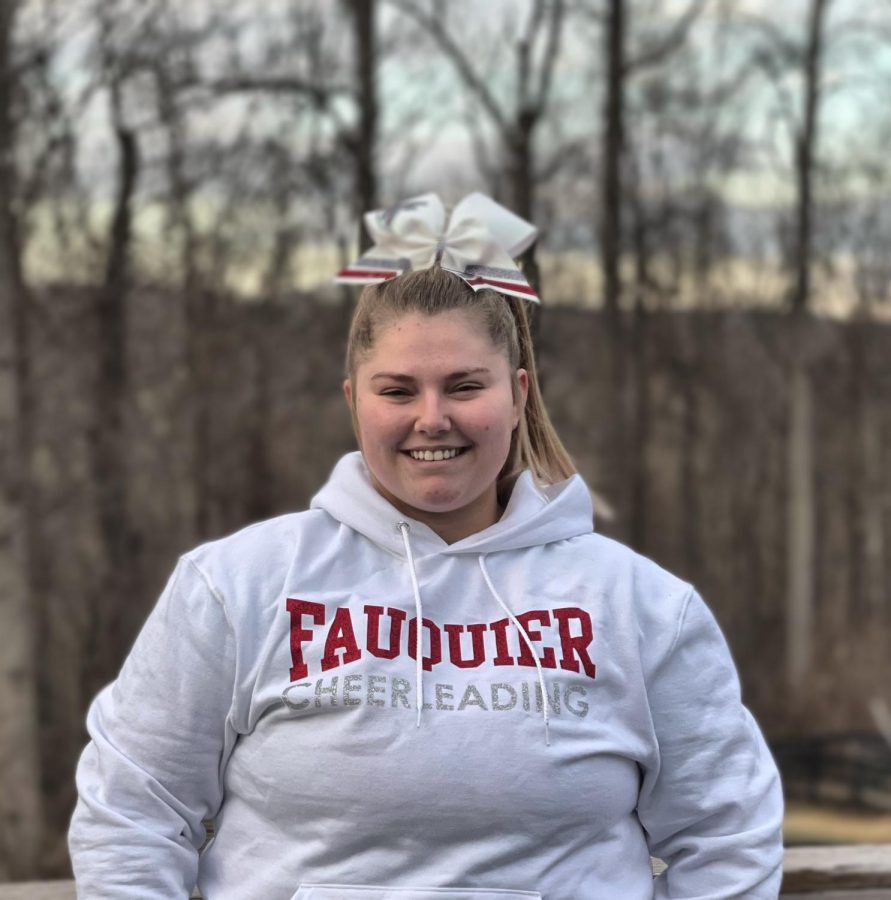 Carleigh Graham
Carleigh,
You just joined this term but you've really jumped right in. You were a perfect fit for the team with your incredible eye for pictures. I know I never got the chance to work with you in-person but publication day showed me that even in a short period of time you were dedicated.
You were always willing to go grab a quick photo, interview or attend an event with short notice. Your video documenting a day in your senior year will be remembered forever.
Thank you so much for deciding to join the staff. Despite being new to the program, you came in ready to learn while balancing sports and other activities. Good luck in college!
From,
Your Managing Editor, Catherine Smith
–
Messages from the Staff:
Carleigh! Thank you so much for all that you did for the Falconer! Always on top of articles and getting the BEST photos! Your hard work everyday did not go unnoticed. We will miss you so much next year! Congratulations and good luck in college!!
– Drew
Thank you so much! We will miss you!
– Sabrina