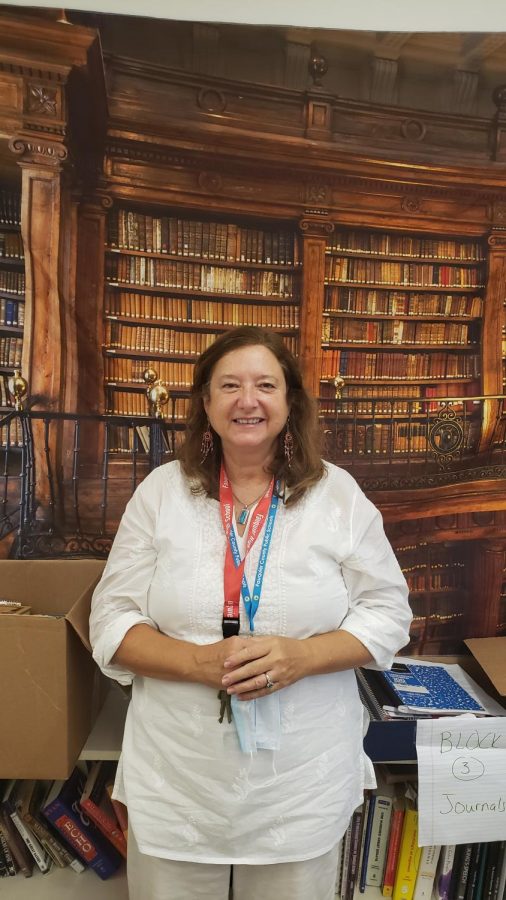 Mary Kruck
From Wisconsin to Illinois, from New York to Virginia, Mary Kruck eventually found her way to FHS. Kruck can be found enticing her students with the world of literature. New to the English department, Kruck is excited to be teaching high school classes.
Kruck graduated from Olean High School in New York and attended Saint Bonaventure University. Afterwards, she got her Masters in English and Literature from George Mason University. Kruck has "worked at a lot of schools. I taught at Middleburg Academy for 13 years," said Kruck.
Kruck came to FHS after Middleburg Academy closed. It was close in location and she had heard of it's good reputation. "I like the atmosphere at FHS and it's students," said Kruck.
Outside of school, Kruck enjoys several activities, including walking her dog Kate, reading, writing and gardening.