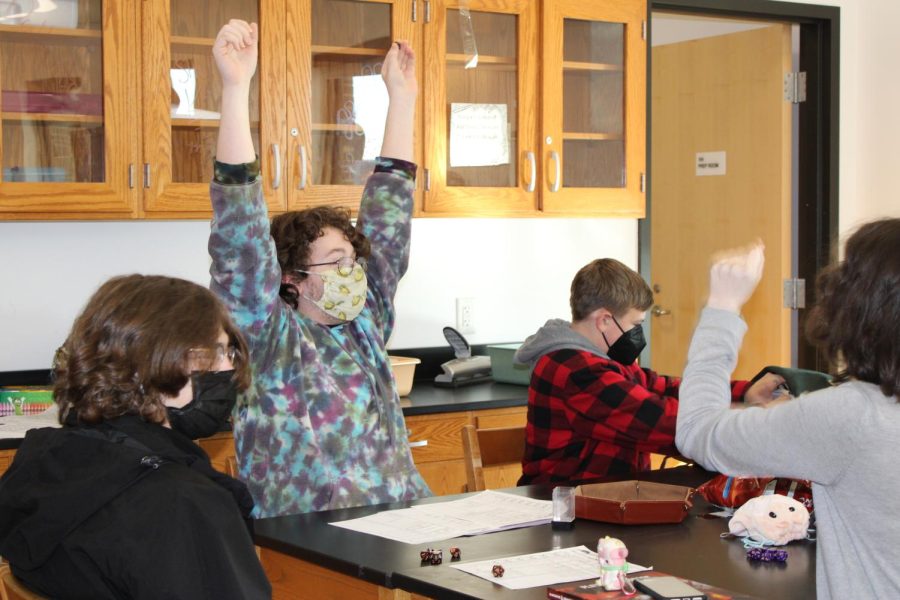 Dungeons and Dragons a brain game for teen minds
The new Dungeons and Dragon Club (DnD) had their first meeting on October 18. The DnD club is sponsored by Jacob Preli and meets every Monday after school from 2:45 p.m. to 5 p.m. Anyone can join, and experience isn't necessary.
DnD, is a table-top role-playing game where players tell a story. There are many materials needed to play this game but "most students have the materials ready and have enough for everybody else," said Preli. He also has a few stock things for the games.
Due to the length of each DnD game, Preli has other games available for those waiting to play, "My solution for that is I'm going to bring in other games that aren't necessarily DnD cause DnD can take a long time," said Preli.
Preli himself collects board games and told students, "if they have any board games that they're interested in let me know. I collect board games so I'll probably…go get it and bring it in."
DnD is open to anyone. Those interested can get the Google Classroom code from Preli and attend the following meeting.