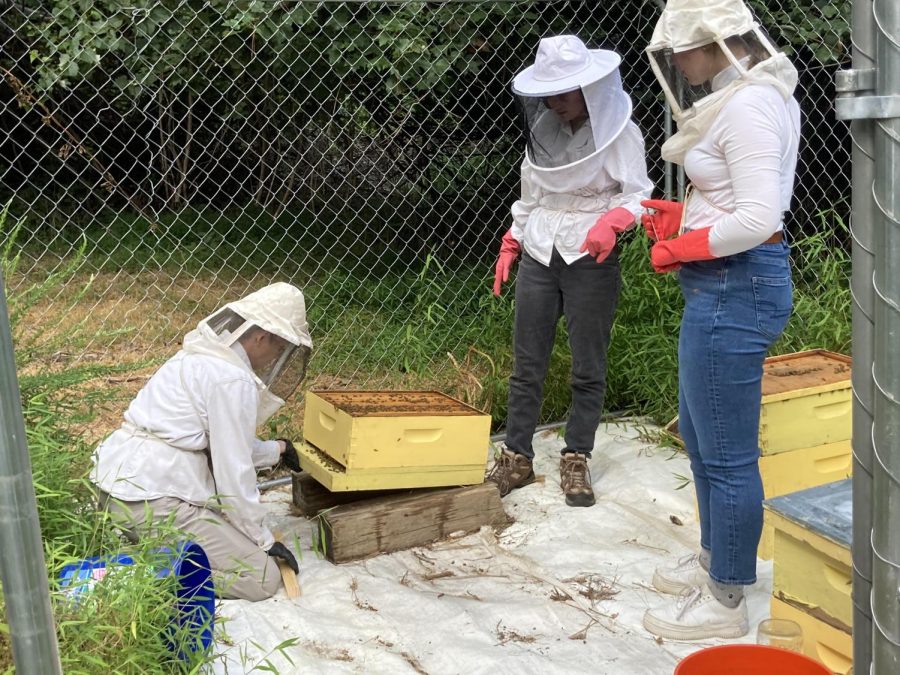 Students give back to the Earth through the eco club
Eco Club is buzzing with activities. Meeting two or three times a month on Mondays and after school, Eco Club's focus is to improve the environment. They participate in "trash pick-ups, environmental movie nights, on campus bee keeping and throwing school-wide Earth Day celebrations," said Eco Club President Tino Martella.
A big part of Eco Club is taking care of the on-campus beehives. "We care for them by feeding them, checking on their honey/brood production and fighting pests that are entering the hives. We don't collect the honey because the hive is too young, and they are not producing any excess honey, so all of it must be reserved for the hive," said Martella.
The club's goal this year is to educate both their members and the community "about the issues our environment is facing," said Martella. Students interested can send a DM to the Eco Club Instagram account @fauquierecoclub or their Twitter account @EcoFauquier for more information.