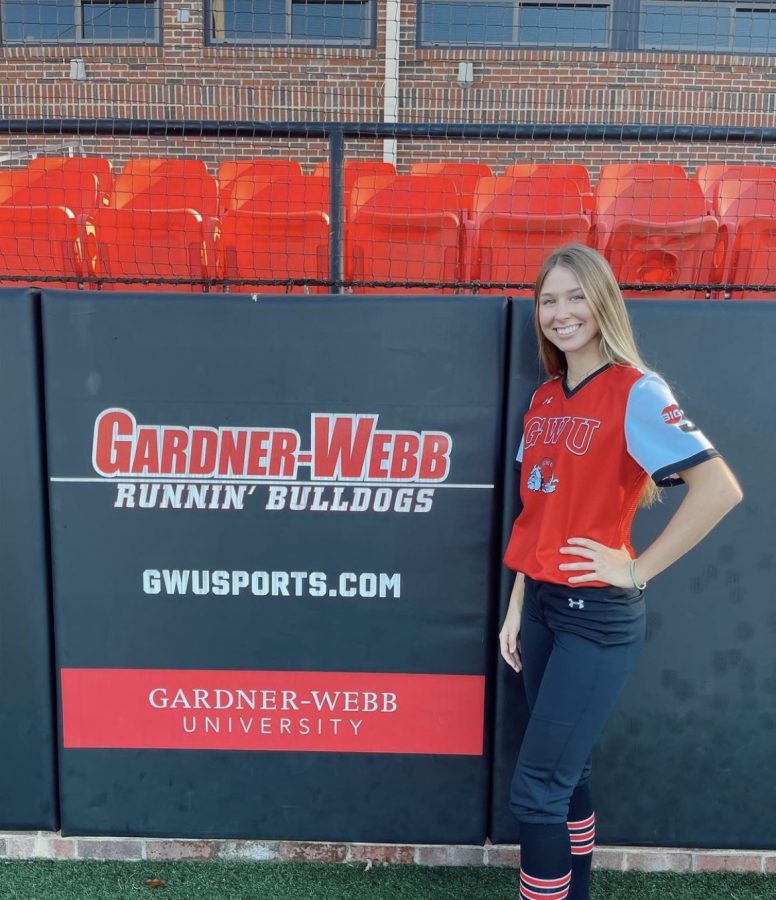 provided by Meredith Wayland's Instagram post
Meredith Wayland
Playing for the future, senior Meredith Wayland committed to Gardner-Webb University "to further [her] academic and athletic careers," said Wayland's Instagram post announcing her commitment on October 17.
"I was really excited because I worked so hard especially the last four years, like in high school, with school and everything and during the pandemic when things were a lot harder, so I was just really really excited," said Wayland.
Wayland received offers from several other smaller schools located in Virginia, but she always had plans to attend a university a little farther away. Outside of athletics, Wayland plans to major in sports management and then eventually she wants to earn her masters.
"I'm most looking forward to taking classes that are related to what I want to do career wise. I'm also really excited to compete at a high level and build relationships with new teammates," said Wayland.
Due to COVID-19, several events Wayland was supposed to attend were canceled. She missed out on several recruiting opportunities because of the constant changes that COVID presented to the athletic community and continues to feel the effects even after committing to college.
"With the whole NCAA rule people came back and that expanded rosters so it made it harder, but in the end I feel like it all worked out like it was supposed to," said Wayland.