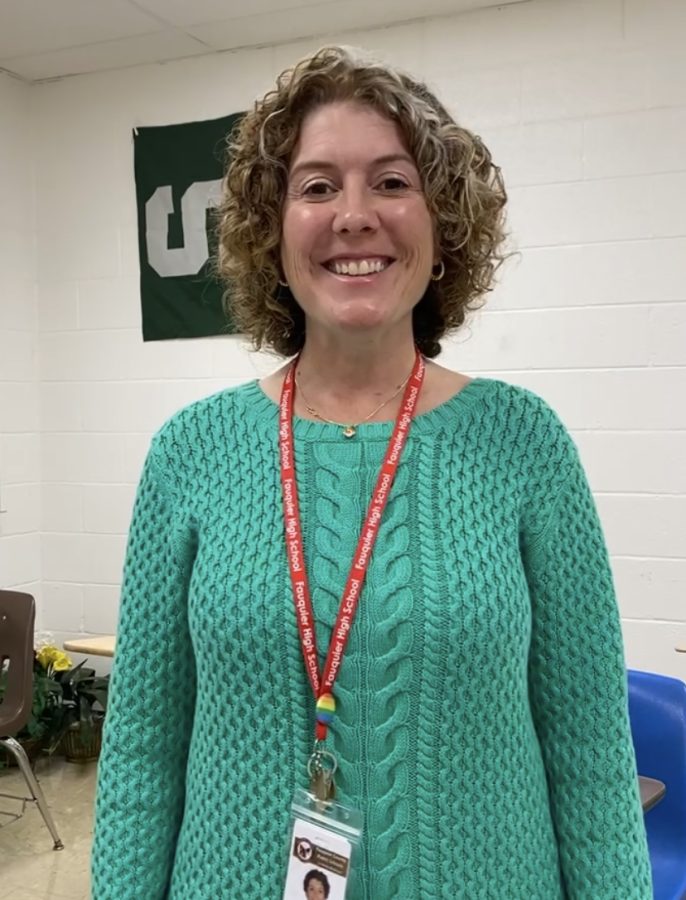 Megan Smiljanich
There's a new face in the annex this year. Six schools and around twenty years in her teaching career, Megan Smiljanich (smell-yawn-itch as she put it) has joined our Falcon Family to teach math and history. Originally from Michigan, she attended the University of Michigan and Purdue University for her graduate. In highschool, she loved history, as it was "like a story," and is happy to teach it now. Ironically, she was not a fan of the other subject she teaches. "I hated math. So now I love it. I don't know what happened," said Smiljanich.
What helped her get through the not-so-fun classes were her connections with the teachers. Going to a private academy growing up, she bonded with teachers Nancy Brant and Jim Martin, influencing how she teaches today. Smiljanich said, "I got to call him Jim." The personalized help and individual attention she got helped her succeed. Now, she strives to help her students achieve their dreams. Smiljanich said, "My biggest thing is to make sure people understand how much I want them to understand. I want to be the best I can be for them so they can get what they want out of life." At home, she lives with her husband Paul, their two children, and their terrier Hunter.
Smiljanich is eager to get to know the Falcon community. "I don't think I'm meant to sit behind a desk, I need to talk to people," said Smiljanich. Her outgoing personality will make her a wonderful part of Fauquier High and a rock to her students.